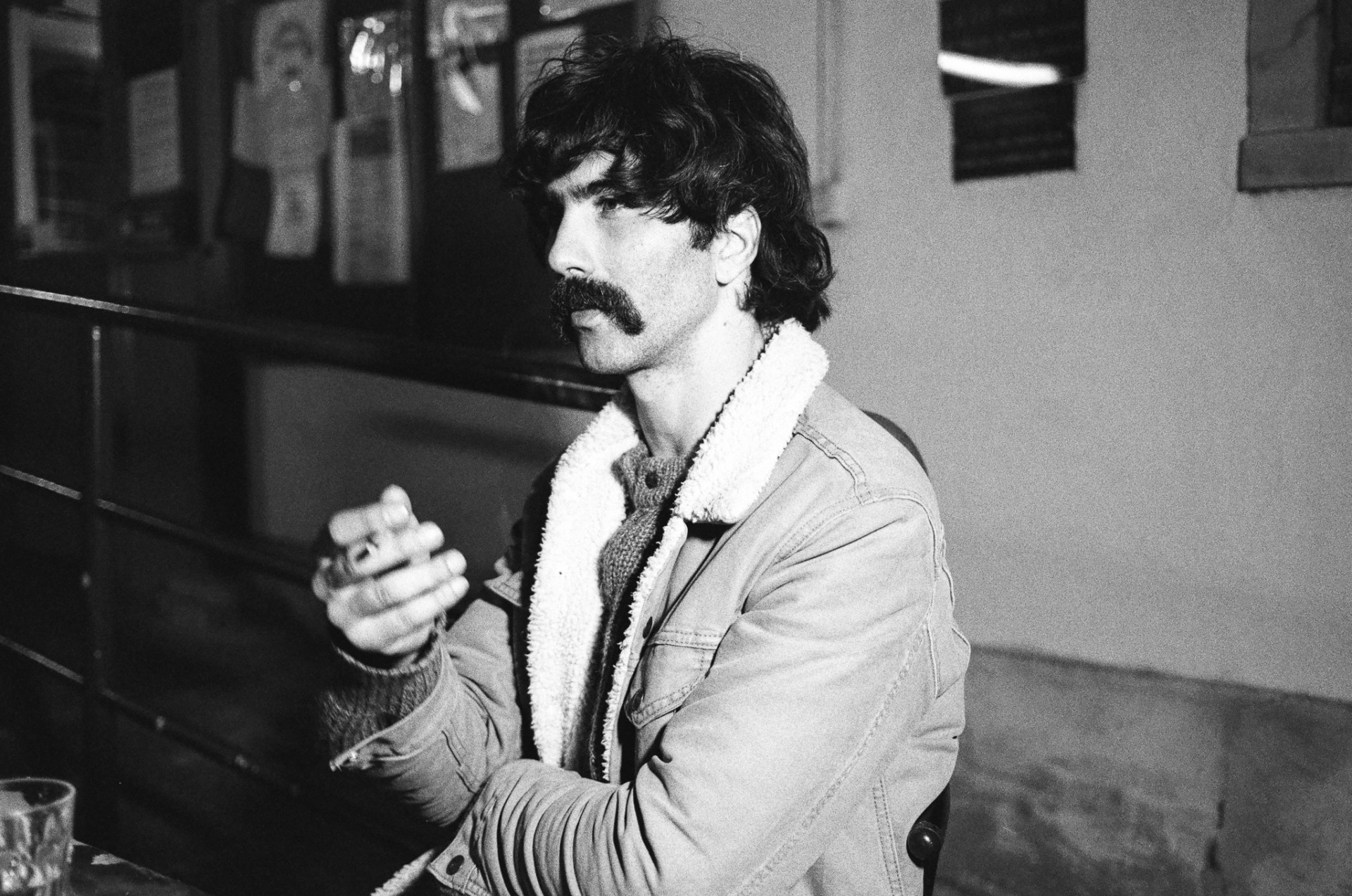 Andrea Laszlo de Simone
Andrea Laszlo De Simone, born Andrea Oliviero Laszlo De Simone Saccà (Turin, 18th February 1986), is an Italian singer-songwriter, multi-instrumentalist, arranger and producer.
Self-taught, he produces, plays and records all his own songs, mainly at home, alone; this helps make his work extremely recognizable.
He released his first record, an experimental, self-produced effort entitled Ecce Homo, in 2012.
In 2017 he published the album Uomo Donna on 42 Records, produced with Piedmontese sound engineer Giuseppe Lo Bue. It was named among the 10 best Italian solo albums of the last 20 years by Rolling Stone magazine.
At the end of 2019 he produced and published the album Immensità, a collection of songs in a range of styles from pop to classical, accompanied by a medium-length musical film of the same name.
Immensità was published in Italy by 42 Records and in France, Belgium, the UK, the USA and Canada by Ekleroshock and Hamburger Records, receiving international critical acclaim and great success with the public, particularly in France: Le Monde, Liberation, Vanity Fair, Elle France, Les Inrockuptibles and other magazine dedicated entire pages to De Simone while his songs are regularly played on French radio stations nationwide.
At the end of 2020 Immensità was ranked the third best album of the year by Les Inrockuptibles.
Immensità was also officially the most played song in 2020 on the national French radio station France Inter.
In 2020 he published Dal giorno in cui sei nato tu, a song dedicated to his children, which received heavy rotation on the French radio stations France Inter, Radio Nova and Fip, embellished by a music video recorded in super8 by his first-born son, Martino.
In January 2021 he released Vivo, an Italian ballad accompanied by an animated web platform with live-cams across the world, his first real work produced at his new studio, Ecce Homo.
The song is in rotation on Radio Deejay, Radio 2, Radio Capital, Lifegate and others.
Andrea Laszlo De Simone has always been his own writer and producer; he writes, plays, and records all his own lyrics and arrangements. Since Ecce Homo he has experimented with different productive style – from electronic to classical – and during this journey he's consolidated his practice of working alone, involving other musicians only during the final phases of elaboration. He's collaborated with a wide range of musicians over the years, above all from Italy and France.
Despite his reserved nature – Andrea is apprehensive of the stage and media attention – his live show is nonetheless one of the strong points of his project, brought to life with an orchestra of 8 musicians (baptized the "Immensità Orchestra" by Andrea himself) that he plays alongside: Giulia Pecora (violin), Clarissa Marino (cello), Stefano Colosimo (trombone, fluegelhorn and whistle), Damir Nefat (guitars and chorus), Daniele Citriniti (bass and chorus), Filippo Cornaglia (drums, pads, flutes and chorus), Anthony Sasso (chorus, tambourine, synths), Zevi Bordovach (piano, organ, flute and chorus). The "Immensità Orchestra" has also been accompanied in some live shows by Enrico Gabrielli of Calibro 35.