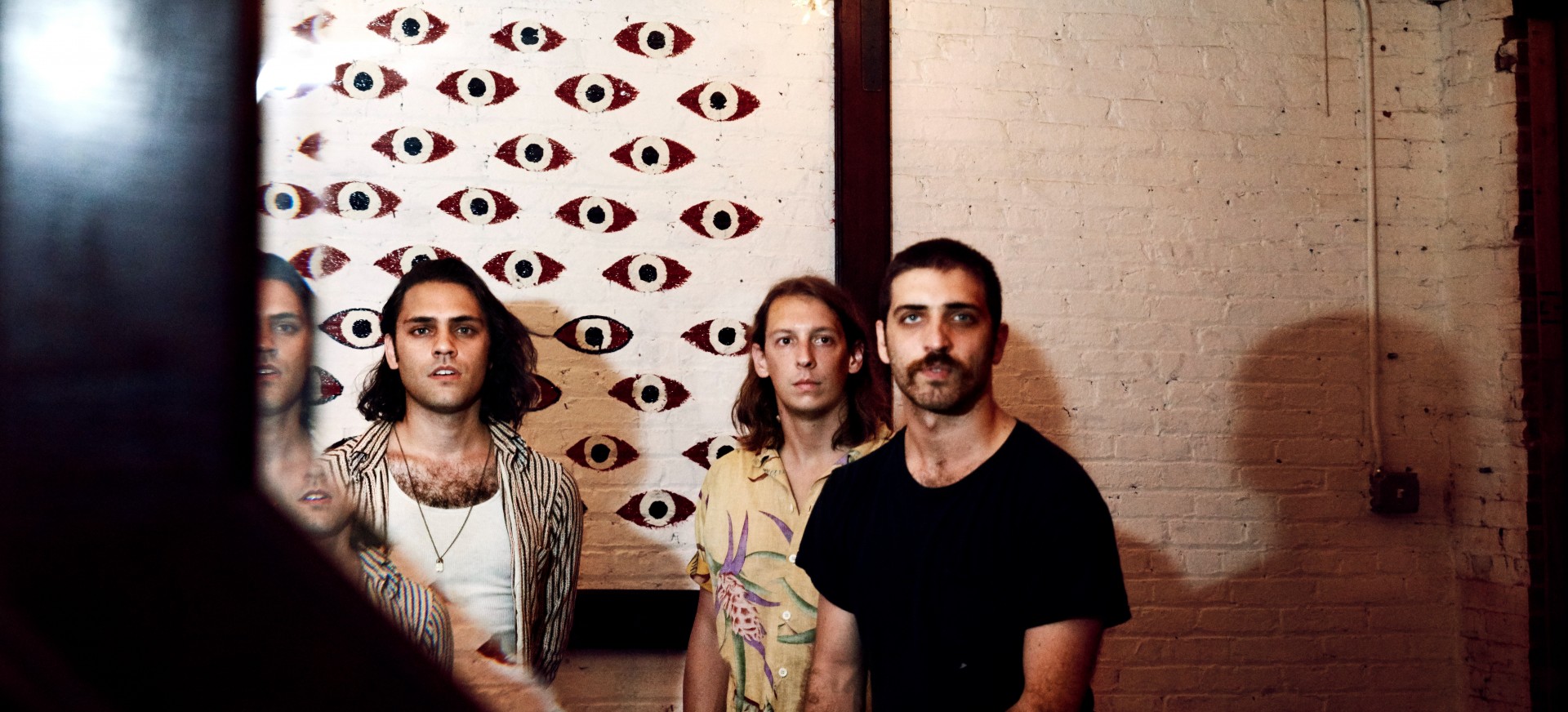 Bambara
Bambara are a Brooklyn-based band who play harsh, punishing post-punk with a distinct Western Gothic bent. Their songs combine walloping drums and dark, twangy guitar riffs with unsettling noise loops and howled, ranting vocals that examine the seedy side of life. First appearing with noisy, lo-fi releases like 2013 full-length debut Dreamviolence, the group continued to make more focused efforts such as 2020's Stray.
The band was founded in 2009 by guitarist and vocalist Reid Bateh, his twin brother Blaze Bateh, and bassist William Brookshire. Originally from Athens, Georgia, they released an EP titled Dog Ear Days on their own Emerald Weapon label before relocating to Brooklyn. Following a 2012 experimental noise EP, Rings, the group issued their home-recorded proper debut full-length, Dreamviolence, on Arrowhawk Records in 2013. Bambara then toured with the likes of A Place to Bury Strangers, METZ, and Algiersbefore releasing another noise EP, Night Chimes, and sophomore album Swarm, which was recorded by Ben Greenberg (the Men, Uniform). The band continued touring, both as headliners and as the support act for Girl Band and Liars, and began performing as a quintet after Reid broke his hand on-stage in late 2016. Reid and Blaze subsequently joined the touring lineup of Liars in 2017.
The following year, Bambara signed to Wharf Cat Records and released Shadow on Everything, which placed more of the spotlight on Reid's lyrics without sacrificing the lacerating guitar noise or sheer power of the group's prior work. After tours of the U.S. and the U.K., the band returned in 2020 with their fourth album, Stray, a refined take on their already punishing post-punk sound.