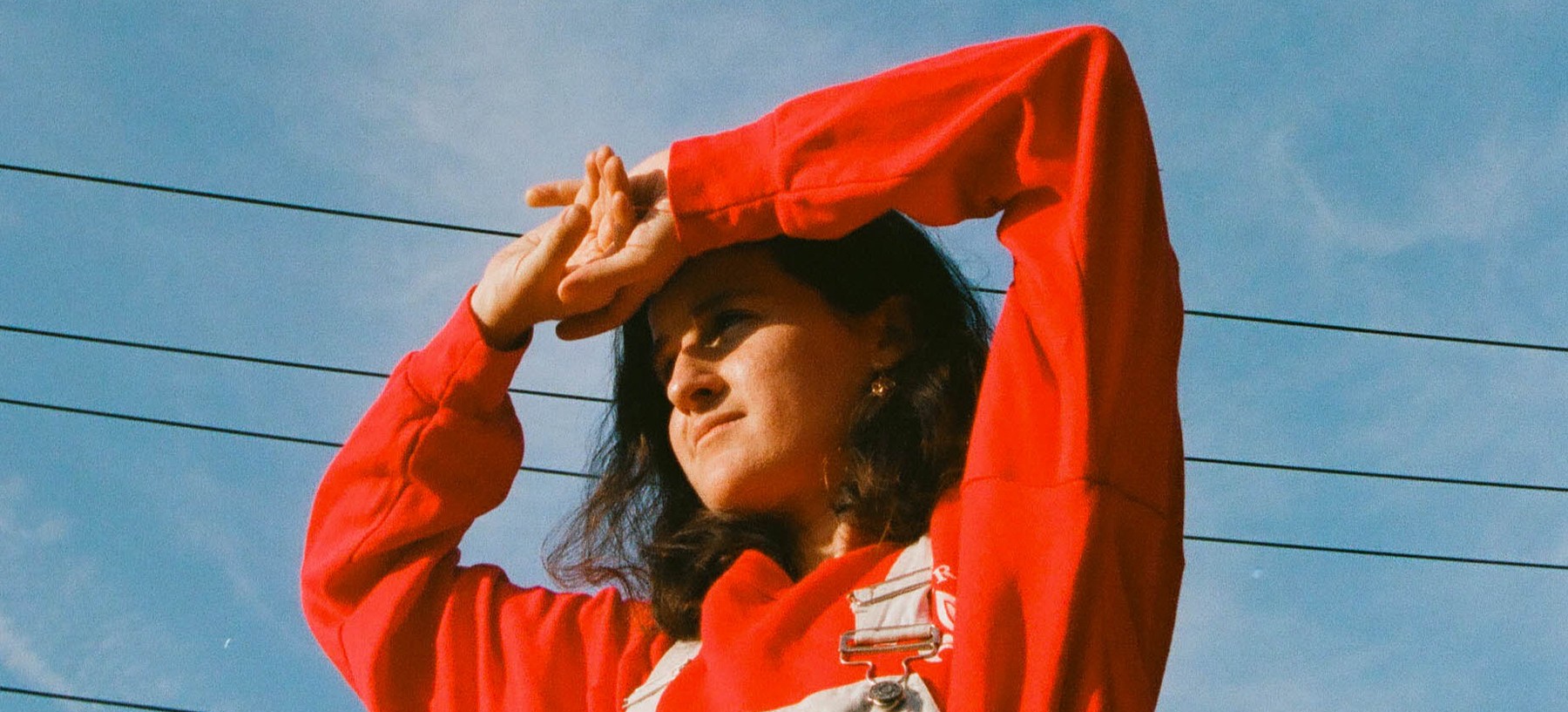 Barrie
Barrie is the project of Barrie Lindsay – a seasoned songwriter, producer, and multi-instrumentalist, currently living in Brooklyn, New York. After growing up in the small town of Ipswich, Massachusetts, Barrie attended Wesleyan University to study music theory and composition. Following college, she worked as a studio assistant for a sculptor and an assistant to the curator for contemporary art at the Museum of Fine Arts in Boston.
After moving to Brooklyn, Lindsay released Singles in Oct 2018, which featured "Canyons", "Tal Uno", and "Michigan". In early 2019, Barrie announced the project's debut album, Happy To Be Here, which she co - produced with Jake Aron (Snail Mail, Grizzly Bear, Solange). Barrie wrote the songs late into the night, alone in her Brooklyn apartment, and her voice feels full of possibility throughout. The ten - track collection is a softly explosive document of Barrie's vision for a well-crafted pop song, which features contributions from Dominic Apa, Spurge Carter, Sabine Holler, and Noah Prebish. Barrie's music has received praise from The New York Times, GQ, Stereogum, NME, The Fader, Zane Lowe, SiriusXMU, BBC, and much more.
Happy To Be Here (Ext) is Barrie's new, four song EP, which marks the end to the Happy To Be Here chapter. The release includes two new singles that were tracked primarily during the album sessions. "Drag" is perhaps the most encompassing track Barrie Lindsay has crafted to date, with lush harmonies that drive home the chorus' infectious hook. "Human Nature" is pure vibe, meandering between bubbling synths and an RnB beat over Barrie's subtle, yet sultry storytelling. The two Alt versions of album favorites "Clovers" & "Chinatown" highlight Barrie's versatile musicianship, featuring thoughtful layers of cello & trumpet that she played and recorded in her New York apartment. Happy To Be Here (Ext) is out October 18, 2019 via Winspear.