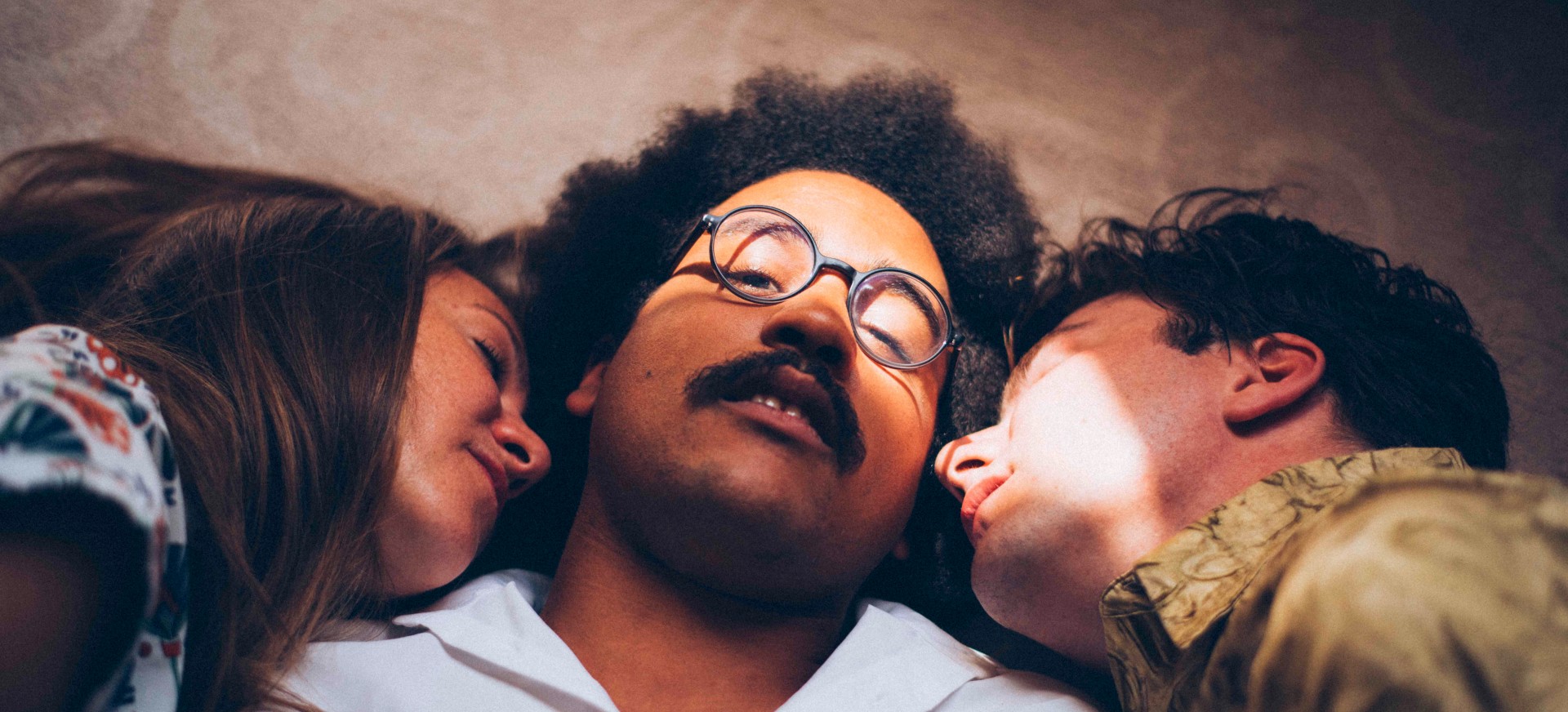 Brandão Faber Hunger
We are: Faber, Sophie Hunger and Dino Brandão gathered for our first collaborative album "Ich liebe Dich", released in December 2020. This album is a love manifesto, a collection of 12 original songs in Swiss German dialect, recorded in August 2020 at the La Frabrique Studio, Saint-Rémy-de-Provence, France.
Ich liebe Dich: a phrase that sounds like the beginning of the world and yet remains almost untraceable in the Swiss-German musical tradition. This is an attempt to bring love back to the centre of reality.
Our desire: to contrast the coldness and distance of our time with warmth and security. We do not want to sacrifice the heart in the path of reason, but to demonstrate its eternal superiority. So that an "I love you" is easier to say.
Releases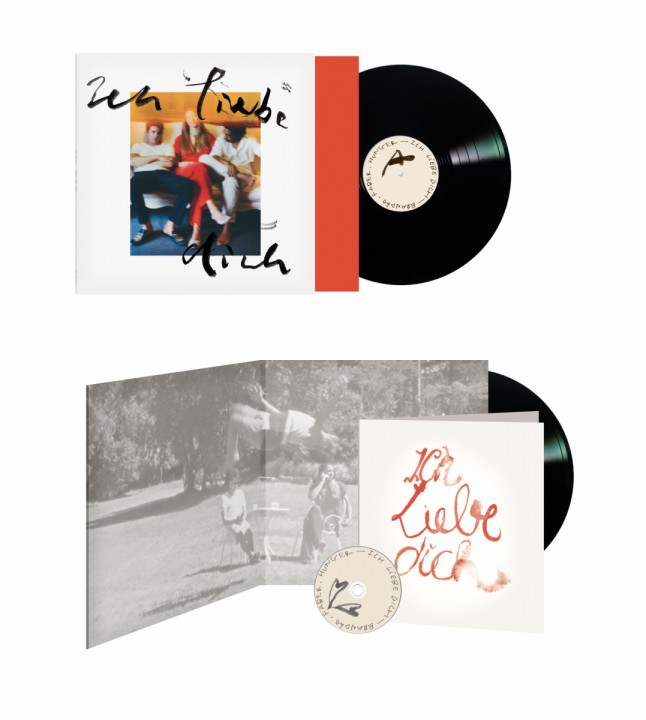 BRANDãO FABER HUNGER
Ich liebe Dich - Vinyl Limited Edition
2020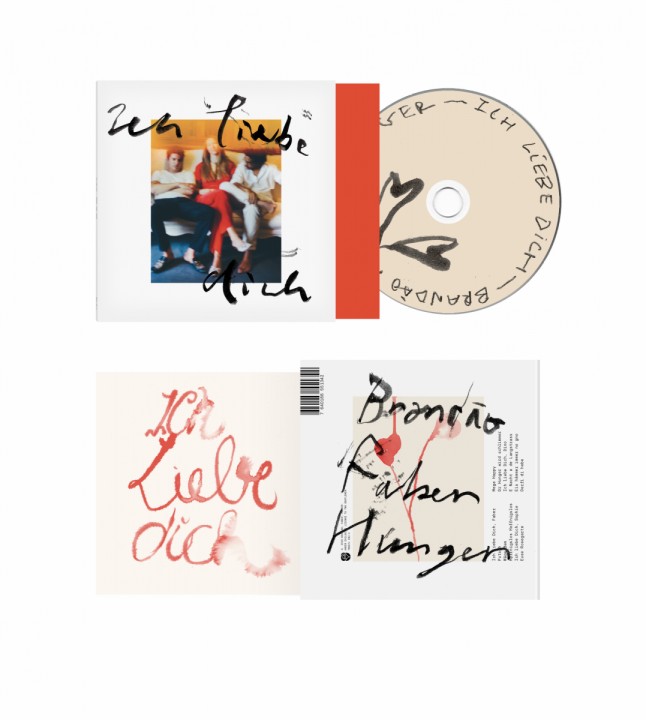 BRANDãO FABER HUNGER
Ich liebe Dich - CD
2020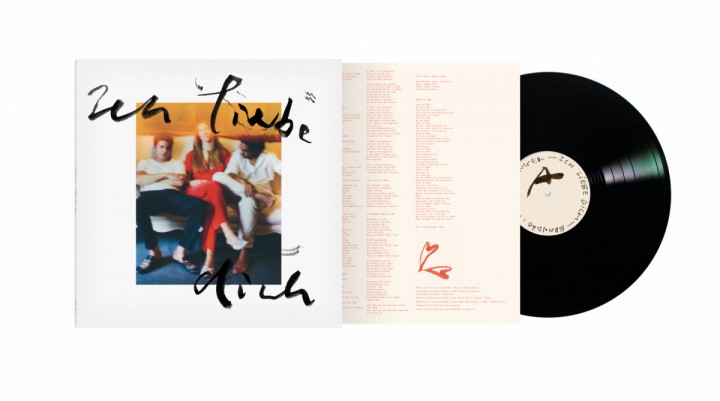 BRANDãO FABER HUNGER
Ich liebe Dich - Standard Vinyl
2020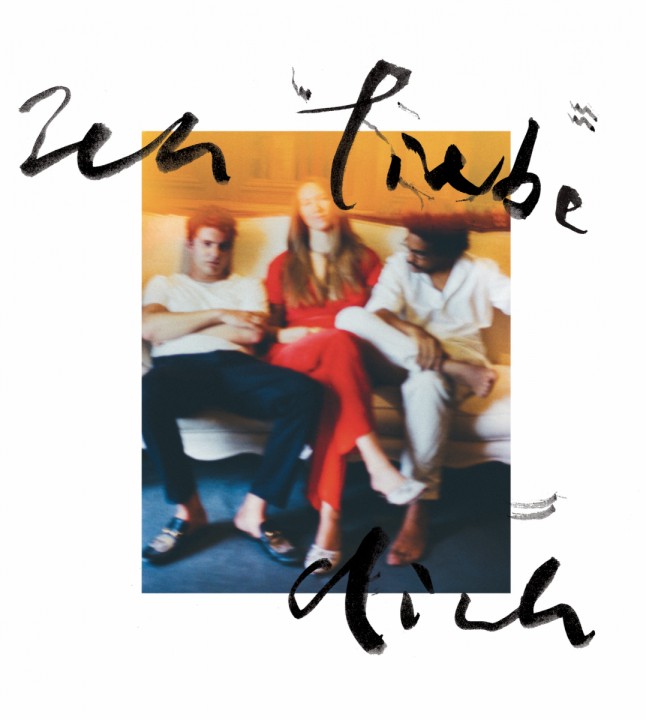 BRANDãO FABER HUNGER
Ich liebe Dich - Digital
2020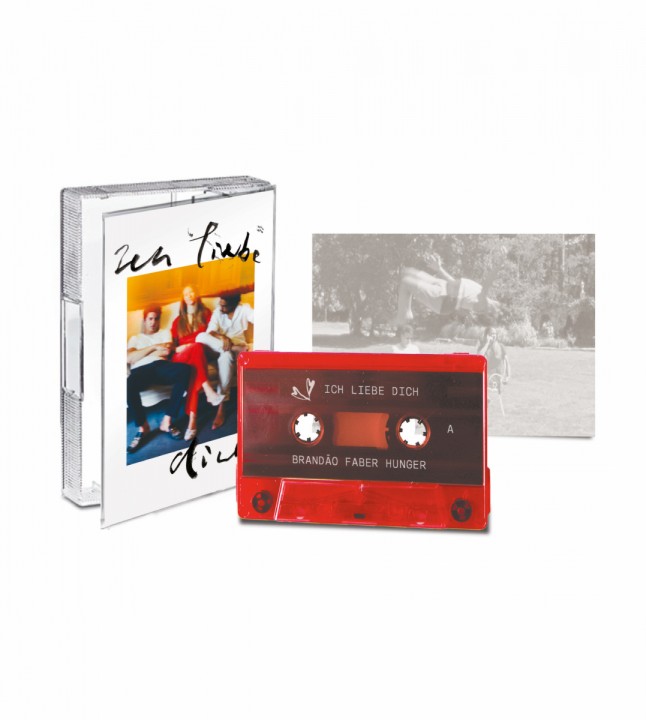 BRANDãO FABER HUNGER
Ich liebe Dich - Audio Cassette
2020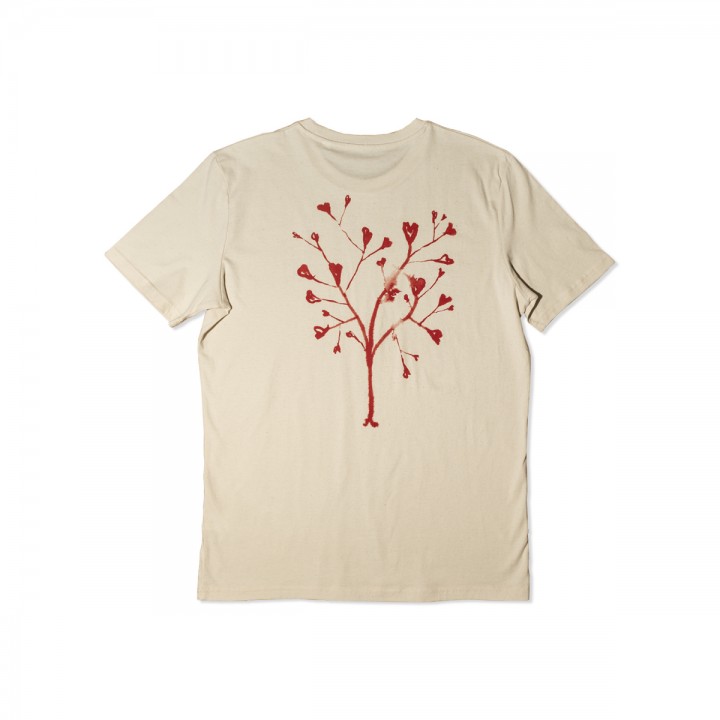 BRANDãO FABER HUNGER
Hearts Tree T-Shirt
2020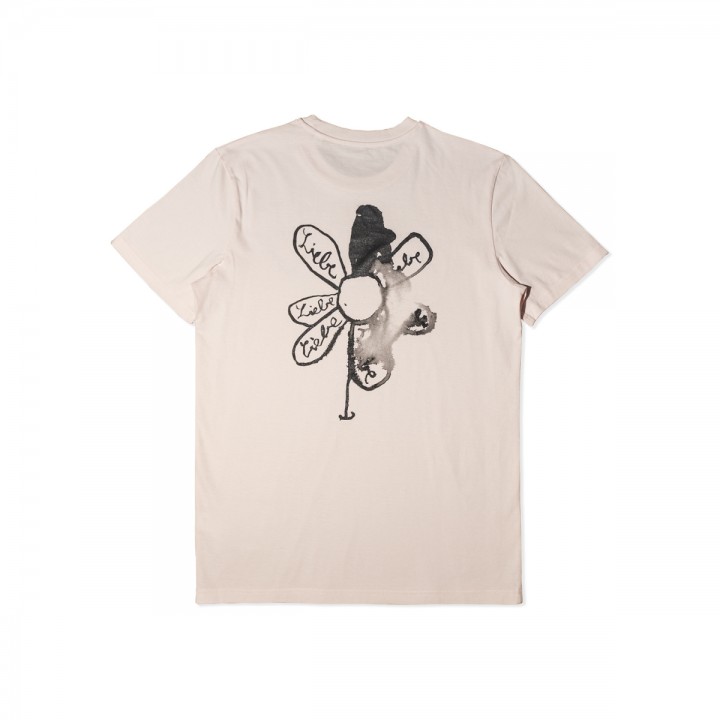 BRANDãO FABER HUNGER
Ich liebe Dich Flower T-Shirt
2020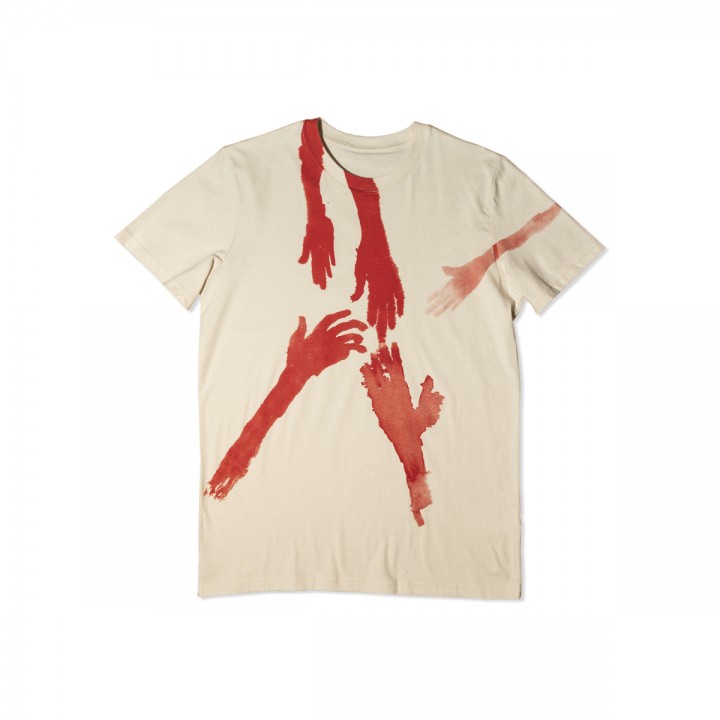 BRANDãO FABER HUNGER
Red Arms T-Shirt
2020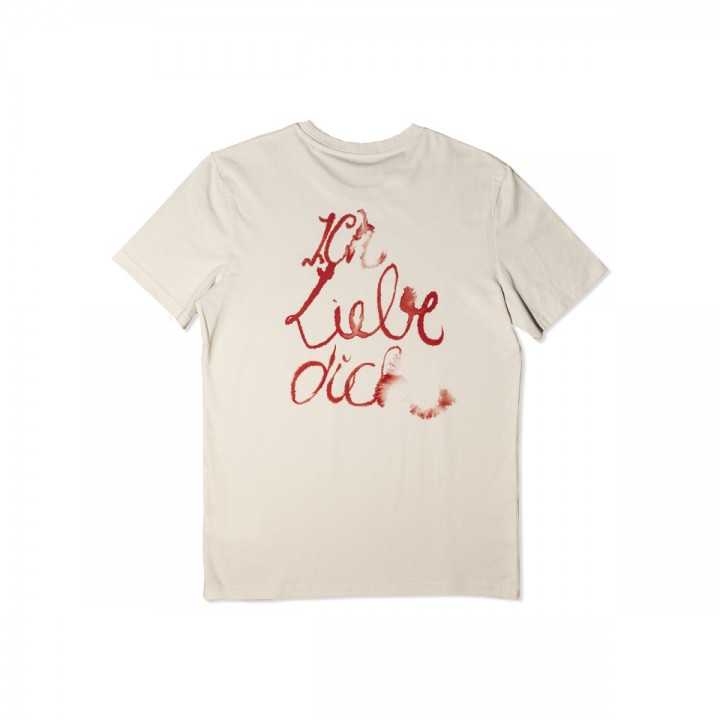 BRANDãO FABER HUNGER
Ich liebe Dich T-Shirt
2020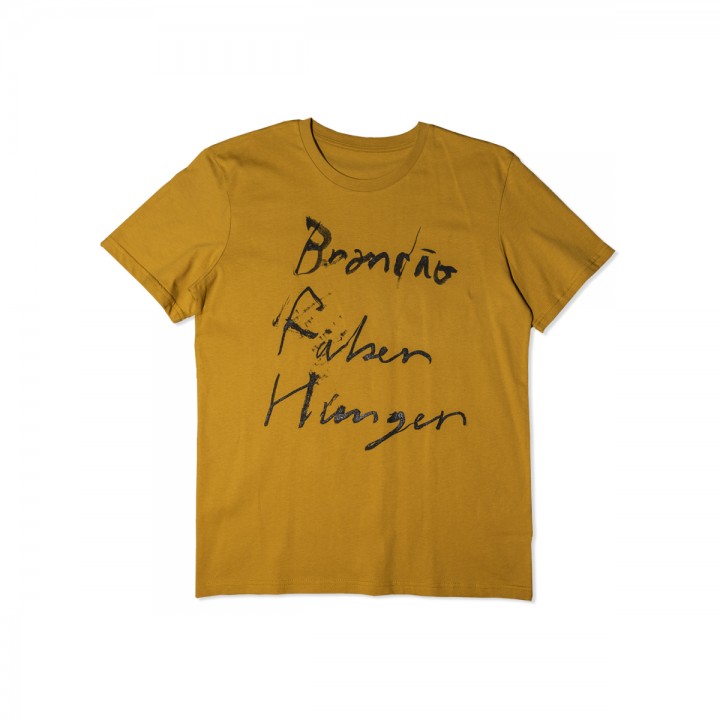 BRANDãO FABER HUNGER
Brandão Faber Hunger T-Shirt
2020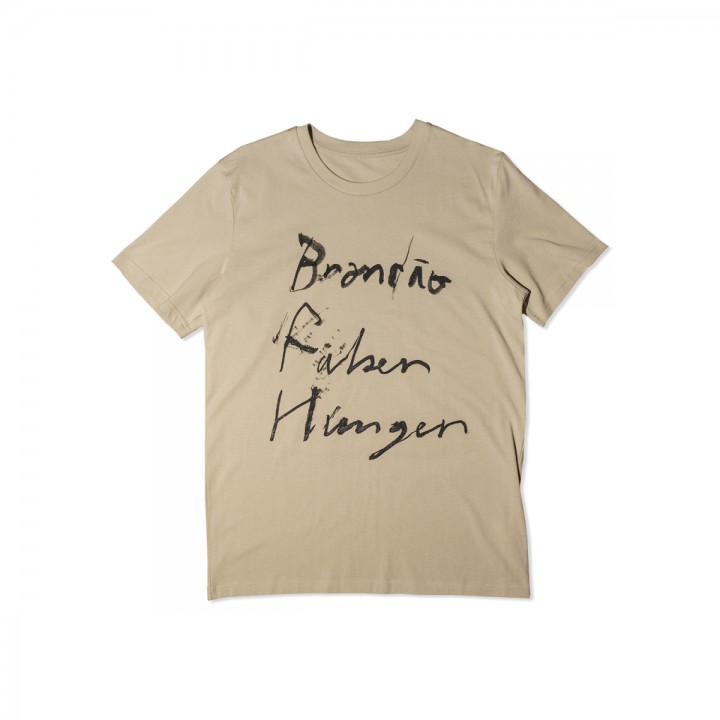 BRANDãO FABER HUNGER
Brandão Faber Hunger T-Shirt
2020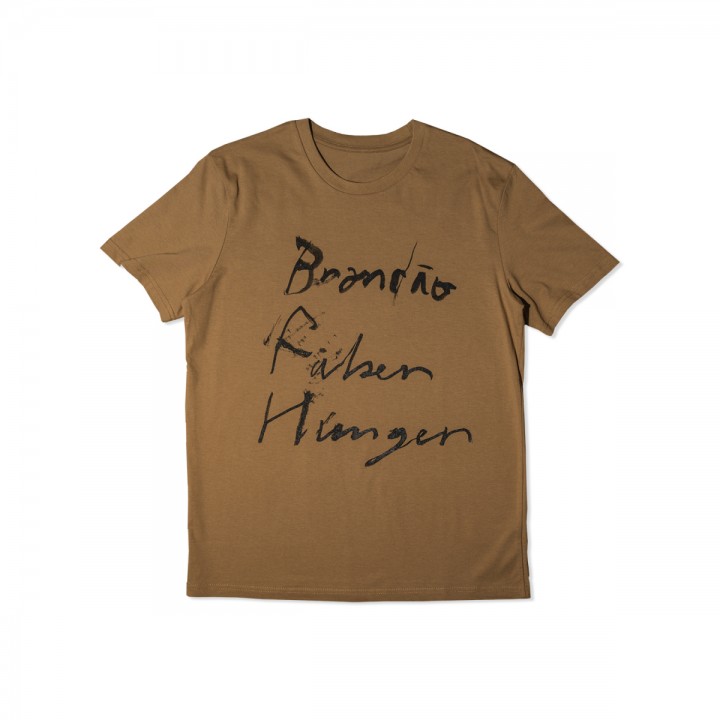 BRANDãO FABER HUNGER
Brandão Faber Hunger T-Shirt
2020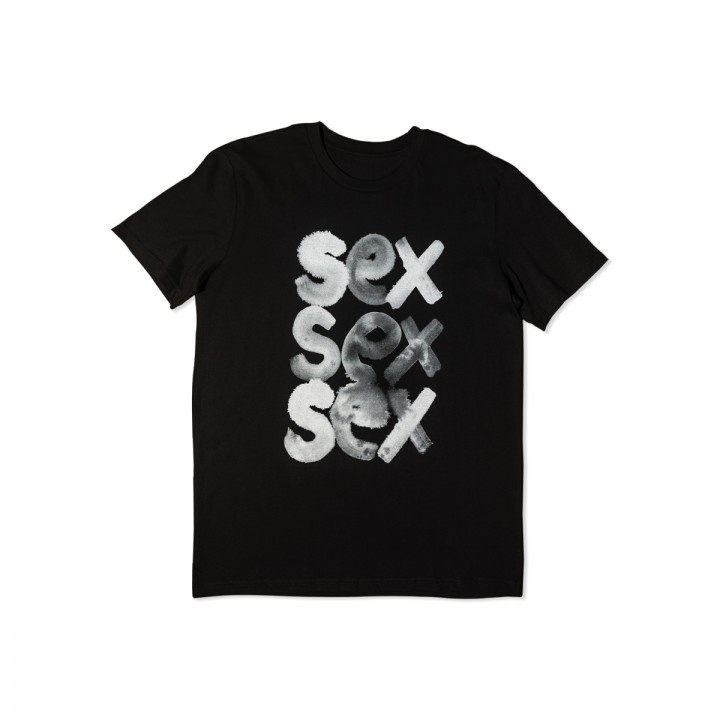 BRANDãO FABER HUNGER
Sex Sex Sex T-Shirt
2020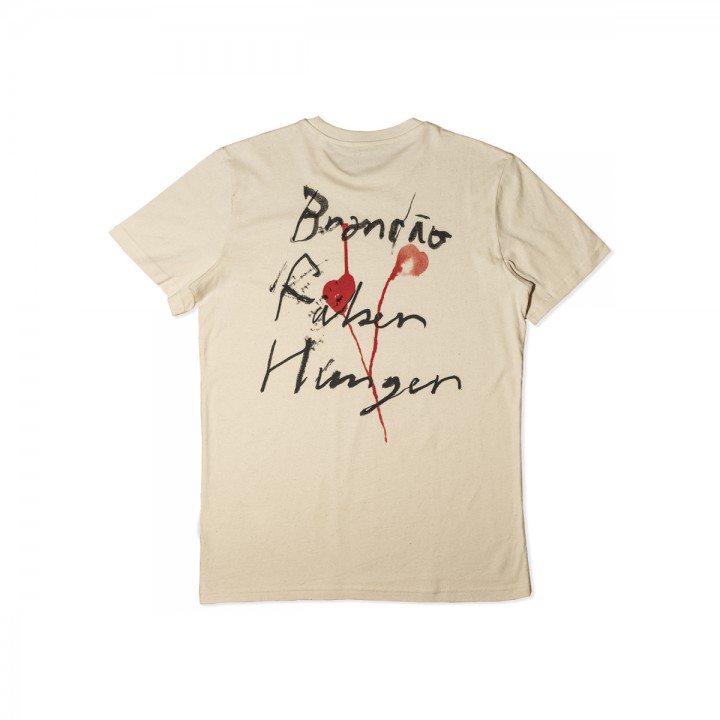 BRANDãO FABER HUNGER
Brandão Faber Hunger Natural Raw T-Shirt
2020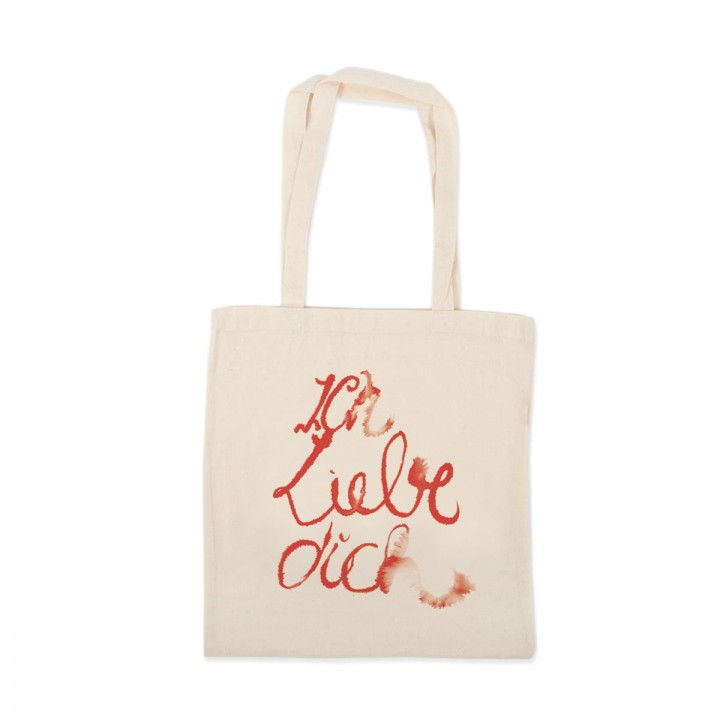 BRANDãO FABER HUNGER
Ich liebe Dich Tote Bag
2020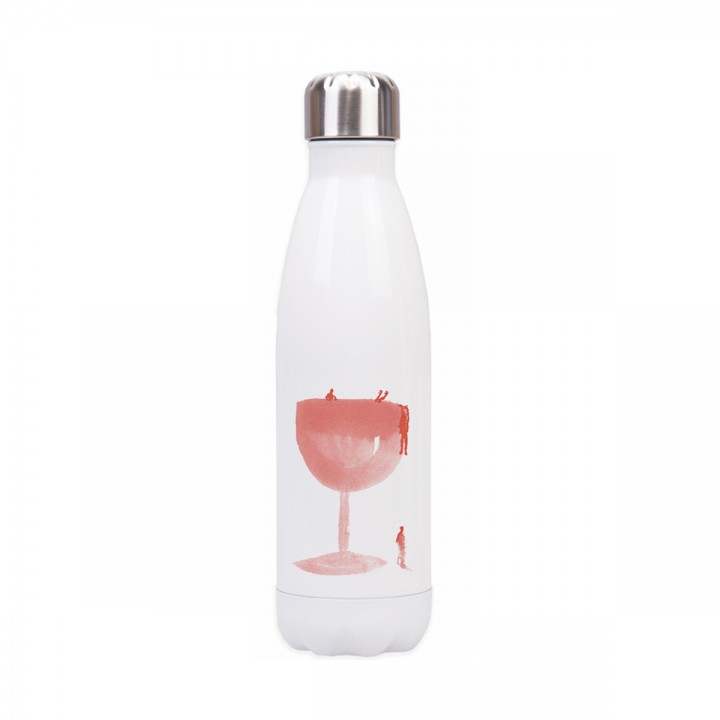 BRANDãO FABER HUNGER
Ich liebe Dich Water Bottle
2020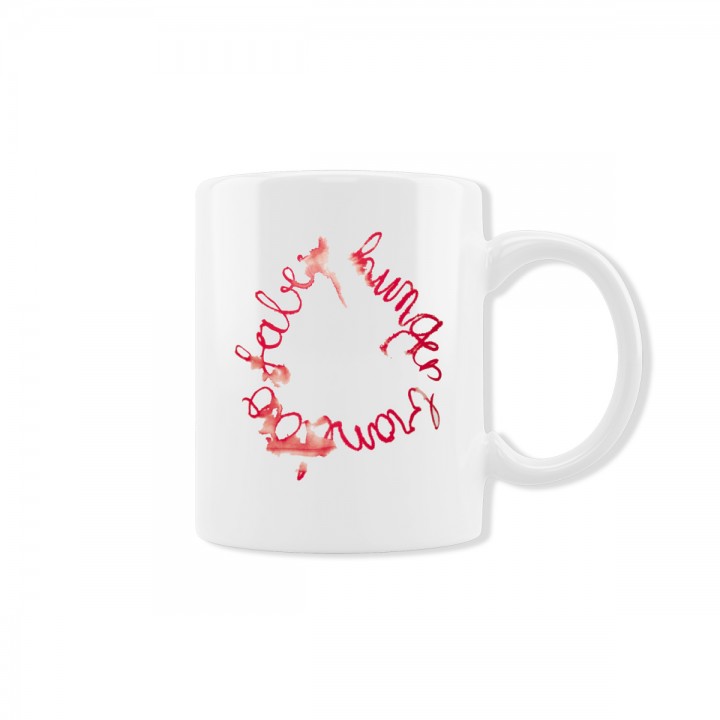 BRANDãO FABER HUNGER
Ich liebe Dich Mug Box
2020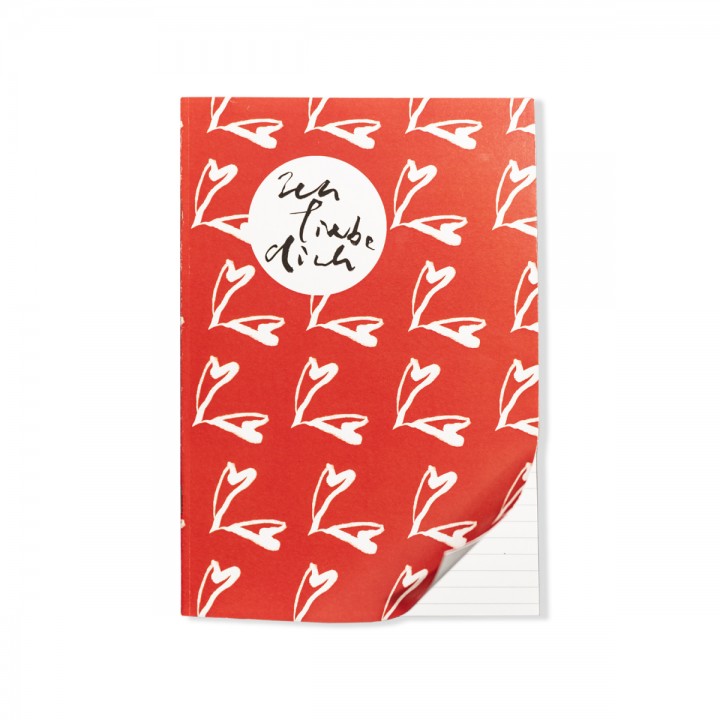 BRANDãO FABER HUNGER
Ich liebe Dich A5 Notebook
2020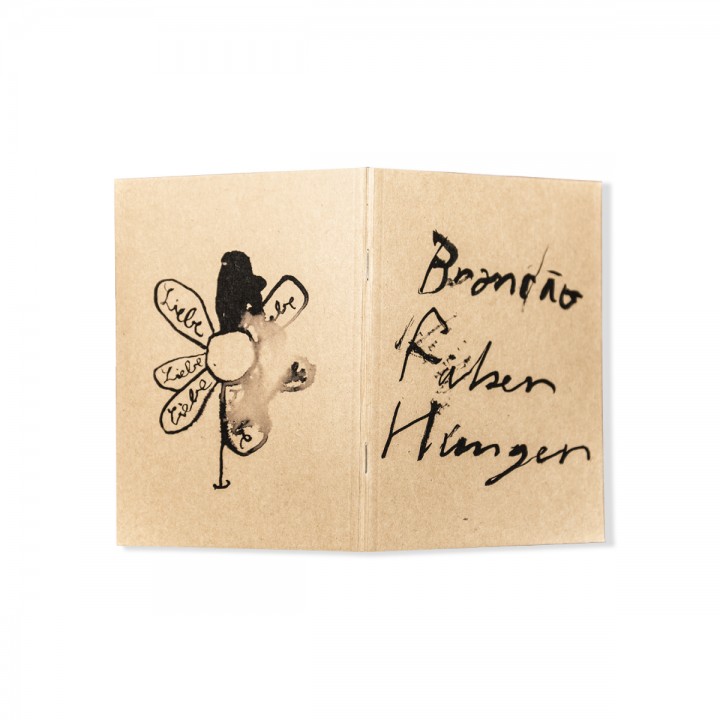 BRANDãO FABER HUNGER
Ich liebe Dich A6 Notebook
2020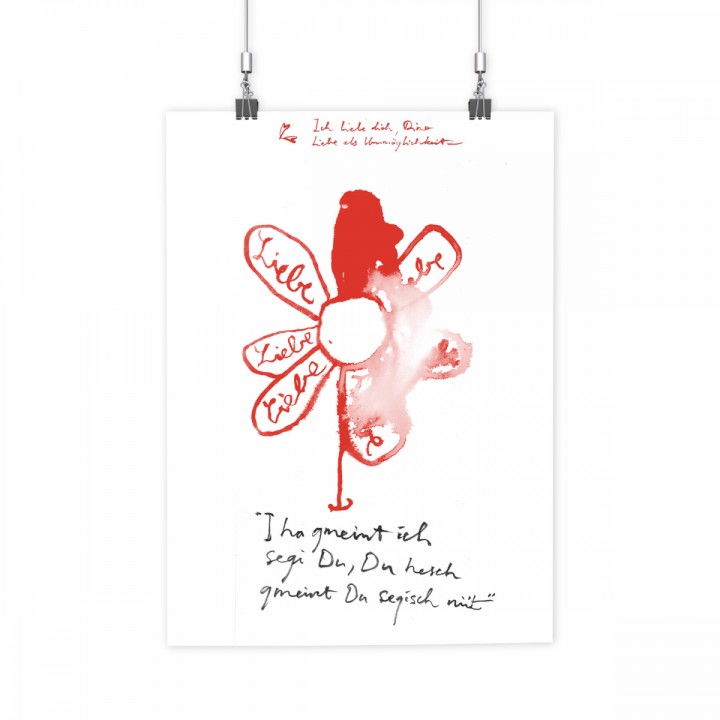 BRANDãO FABER HUNGER
Flower Screen Print • Signed Limited Edition
2020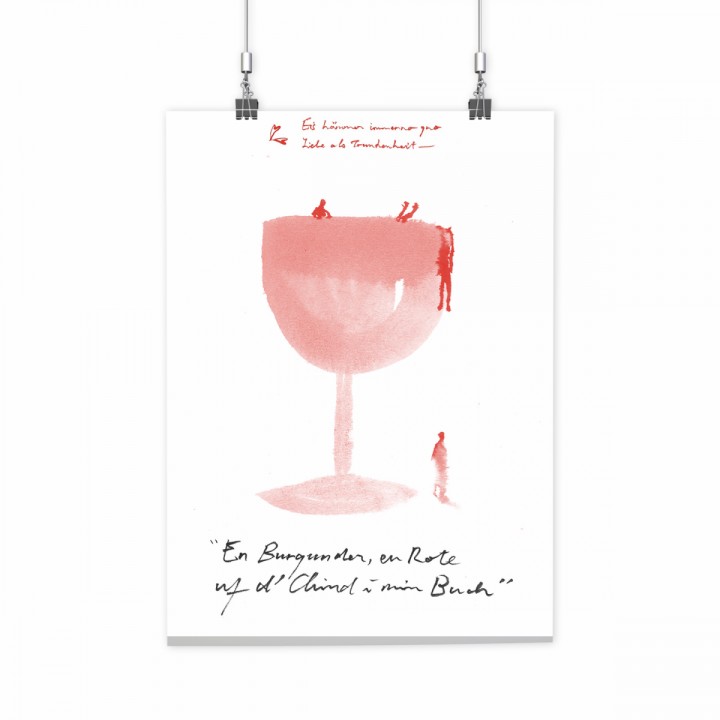 BRANDãO FABER HUNGER
Red Glass Screen Print • Signed Limited Edition
2020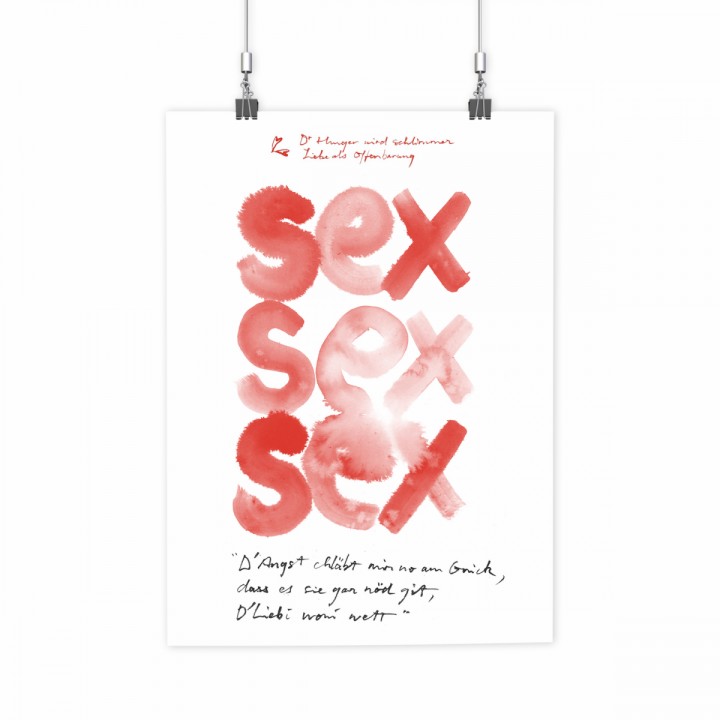 BRANDãO FABER HUNGER
Sex Sex Sex Screen Print • Signed Limited Edition
2020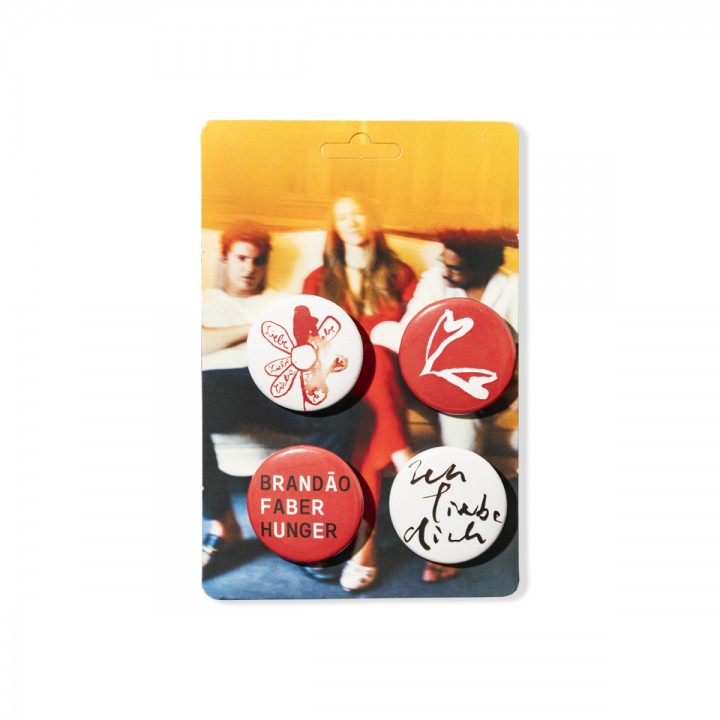 BRANDãO FABER HUNGER
Ich liebe Dich Badge Pack
2020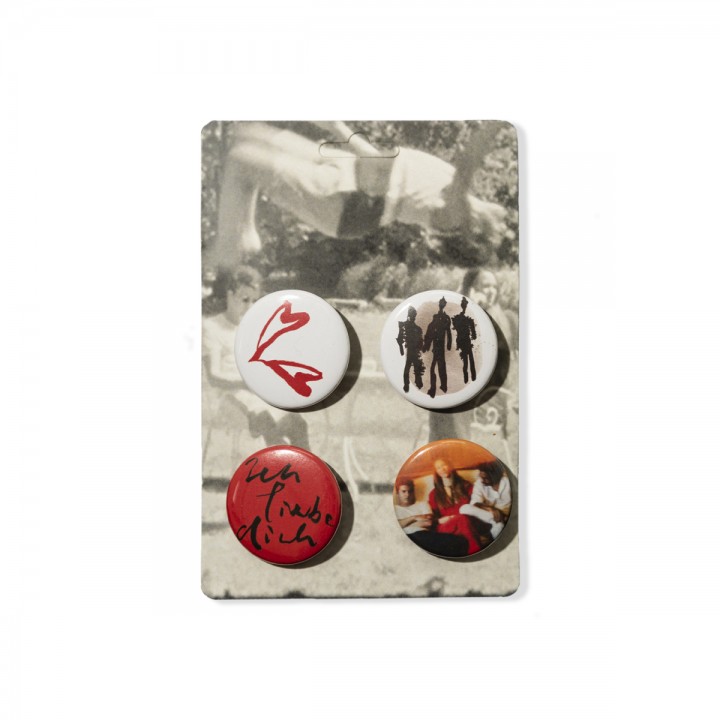 BRANDãO FABER HUNGER
Ich liebe Dich Badge Pack
2020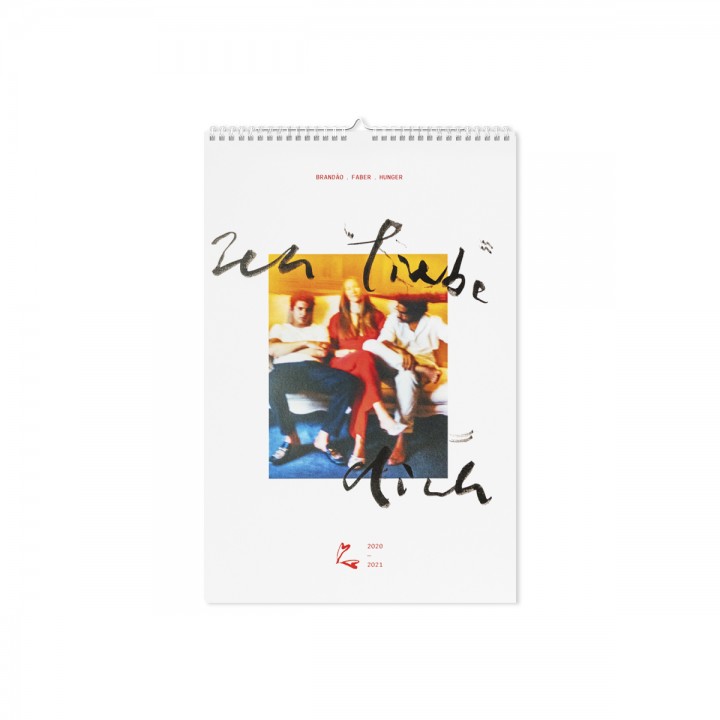 BRANDãO FABER HUNGER
Ich liebe Dich Wall Calendar
2020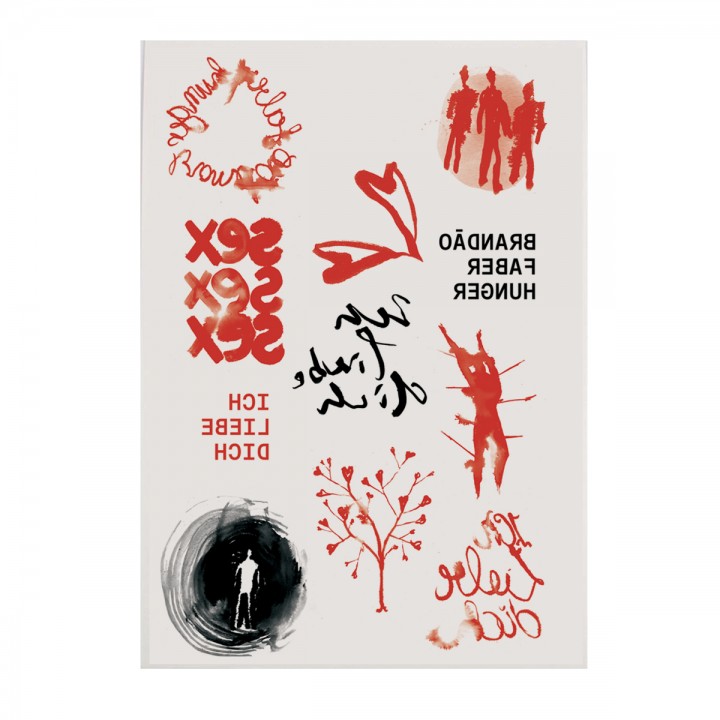 BRANDãO FABER HUNGER
Ich liebe Dich Temporary Tattoos
2020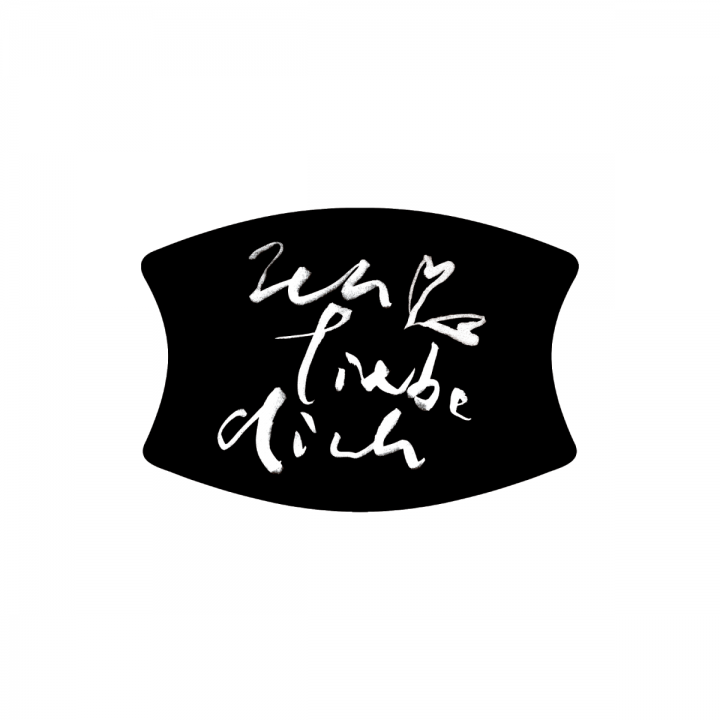 BRANDãO FABER HUNGER
Ich liebe Dich Face Mask
2020