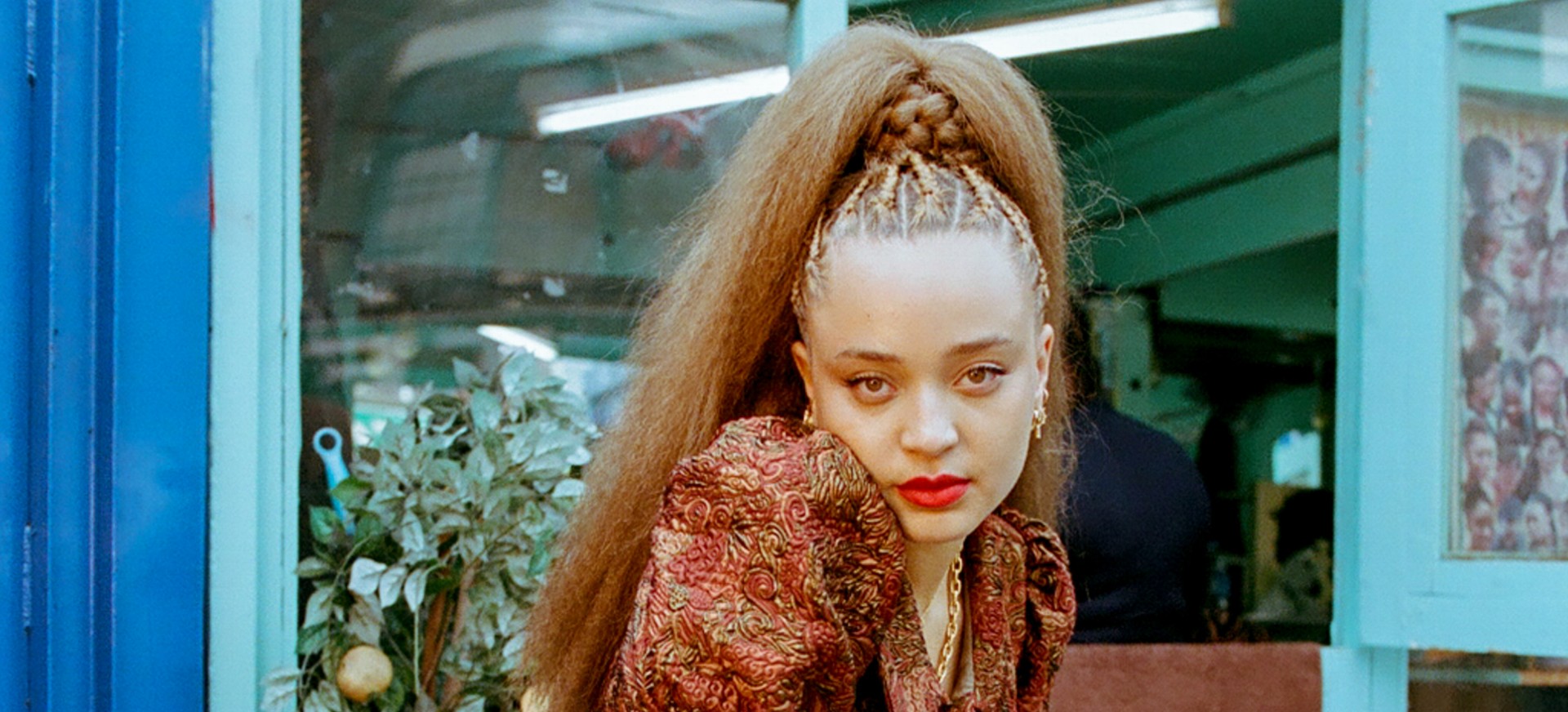 Connie Constance
Independent, ambitious and tenacious to the point of obstinacy, Constance Power is the first
to admit she's a typical Capricorn. "We're extremely stubborn," the Watford-raised
singer-songwriter chuckles today, nursing the can of Red Bull she's smuggled into an
artisan, East London brunch spot. "We're quite grounded as a star sign as well, but we have
to decide by ourselves that we're wrong."
Good or bad, all these traits have proven essential in bringing the 25-year-old to this point in
her career. One year on from her debut album, English Rose, and a further four since her
first EP, Connie has set up her own record label and cemented a tight-knit, creative support
network. In doing so, she's finally carved the space to be authentically herself.
Self-motivated from an early age, Connie recalls always being determined to pursue a
career in the arts. That determination initially led her to study dance - first at a local ballet
school and then on to Trinity Laban Conservatoire of Music and Dance's CAT scheme,
before winning a place at North London's prestigious Urdang Academy - until her long-held
passion for music took precedence.
"I've always written," she explains. "When things were hard with my dad, my mum would
always be like, 'Just get everything out that's in your head.' So writing has always been my
way of dealing with shit. I just didn't think I could be a musician. It was only when I was
writing songs and putting them on SoundCloud, that I was like, 'Oh yeah, I can.'"
Even from her earliest experiments, Connie stood out. Drawing on a diverse palette that
extends from jazz, reggae and dub to the late 70s/early 80s punk and indie obsessed over
by her record-collector stepdad, her compositions have always been both soulful and
innately defiant. It took huge strength of character for Connie to stick to her guns creatively,
in the face of pressure to make music that was more neatly marketable.
"People wanted me to push into R&B," she recalls, rolling her eyes. "I like R&B but I'd be
like, 'But that isn't my sound.'" None of this hindered Connie's progress, with her debut
album receiving praise from publications like Pitchfork, and paving the way for collaborations
with Gucci and her musical hero, Paul Weller, and triumphant shows at Glastonbury and
British Summer Time Hyde Park.
Judging by the strength of her new material - set to be released through her own imprint,
Jump The Fence, and predominantly produced by Sam Breathwick AKA Vasser - these
successes are the first of many. She is a refreshingly frank storyteller, recounting compelling,
real-life encounters, be it feeling wildly out of place at boujee dinner parties ('Monty Python')
or the surreal date she had taking shrooms at a safari park ('Costa Del Margate'). On 'Woah'
she uses a wild trip to L.A. to reflect on her journey so far, and finds her uttering in disbelief,
"How did a little town kid / Picky afro that didn't fit in / Make all of this from her bedroom /
Never should have doubted."
"When I was younger, we were always breaking into abandoned houses and stuff like that,
exploring the unknown," Connie recalls. "Even recently, I was in Bali with my friends and we
found this abandoned plane that was all fenced off, and we jumped over and got loads of
sick photos, and it was creepy as fuck! That's why I love the name - Jump The Fence -
because it's all about taking the risk, pushing yourself; having no fear and just going for it."
Inspired, and more determined to push boundaries than ever, Connie's next chapter
promises to be even more exciting than the last.