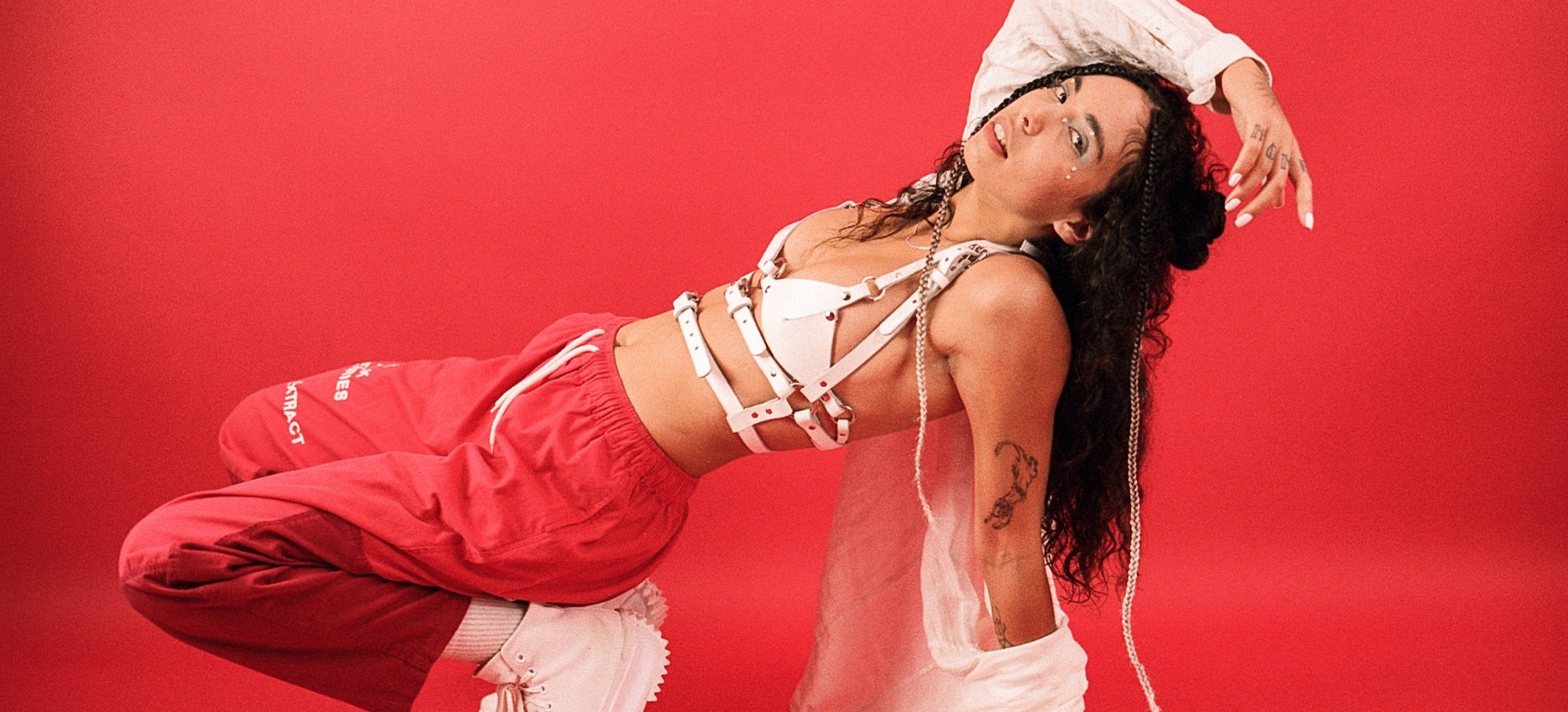 Indigo De Souza
Almost all records are a snapshot, a musical ribbon bow that documents a very specific moment in time or simply ties-off everything up to that point. Indigo De Souza's I Love My Mom, her debut LP initially released in 2018, was the latter; a collection of the best songs she'd written in the few years that preceded it, recorded quickly and breathlessly and thrown out into the world.
Consisting of ten songs, I Love My Mom feels both raw and unabashed. Indigo pulled a band together for the first time, and was quickly encouraged to commit her songs to tape. Recorded at her friend's house, they played almost everything live in just a few days, and released the record naturally, with little fanfare. That the record quickly took on a life of its own, deeply resonating with those who heard it, is a testament to Indigo's songwriting which took inspiration from the unique worlds created by Arthur Russel, Sparklehorse, The Microphones, as well as contemporaries such as LVL UP and Happyness.
Two of the songs have racked up more than a million streams each on Spotify: "Take Off Ur Pants" and "How I Get Myself Killed." The former balances an often breezy lead vocal with gnarly undercurrents of guitar before the whole thing lets rip in its punchy chorus, while the latter, the album's opening track, finds a different mood entirely, a slacker rock gem that repeats its chorus as a chest-beating mantra. Elsewhere, "Good Heart" furthers the dichotomy which sits at the record's core, each moment of quiet introspection soon met by a cacophonous burst of energy.
Indigo called the record I Love My Mom as a way of acknowledging the one person who'd believed in her work the most. Growing up in a conservative small town in North Carolina, Indigo struggled with bullying and being an outcast from a very early age, resulting in a crippling shyness that lasted throughout her teens. When her mom noticed her channeling these experiences into songwriting she encouraged the endeavor wholeheartedly, buying her a guitar and arranging lessons. By the age of 11 Indigo was writing her own songs. "Over time I realized that she had pushed me out of my shell completely, and performing became a thing that I naturally wanted to do," Indigo says. "I couldn't have gotten to that point without her. It became one of the things that made me feel seen and safe."
At the age of 16, Indigo moved to Asheville and found it to be a place where unique qualities weren't scorned but celebrated. "I was always different, and I was very aware of it. It was very difficult because I felt like people just didn't want me there and I didn't know why," Indigo says of her childhood. "When I moved to Asheville I found that actually a lot of people were like me, and there are places that are so much more diverse. I realized that it was okay to be different."
In the sanctity of this exciting new town, Indigo leapt into her songwriting and began an empowering journey which would eventually lead her to the writing, recording, and self-releasing of her debut album - complete with its striking cover art which was painted by her mom; a nod to the person who played such a pivotal role in those preceding years.
The album was released to immediate excitement in the local scene leading to repeated sold-out shows at the beloved Asheville venue The Mothlight. Indigo also began touring with her band, supporting the likes of Alex G and Beach Bunny. It was at one of these shows where Saddle Creek first witnessed her. The label signed Indigo soon after and will give I Love My Mom the full release it deserves - with the album pressed to vinyl for the first time in the summer of 2021 - ahead of a brand new LP a little further down the road.