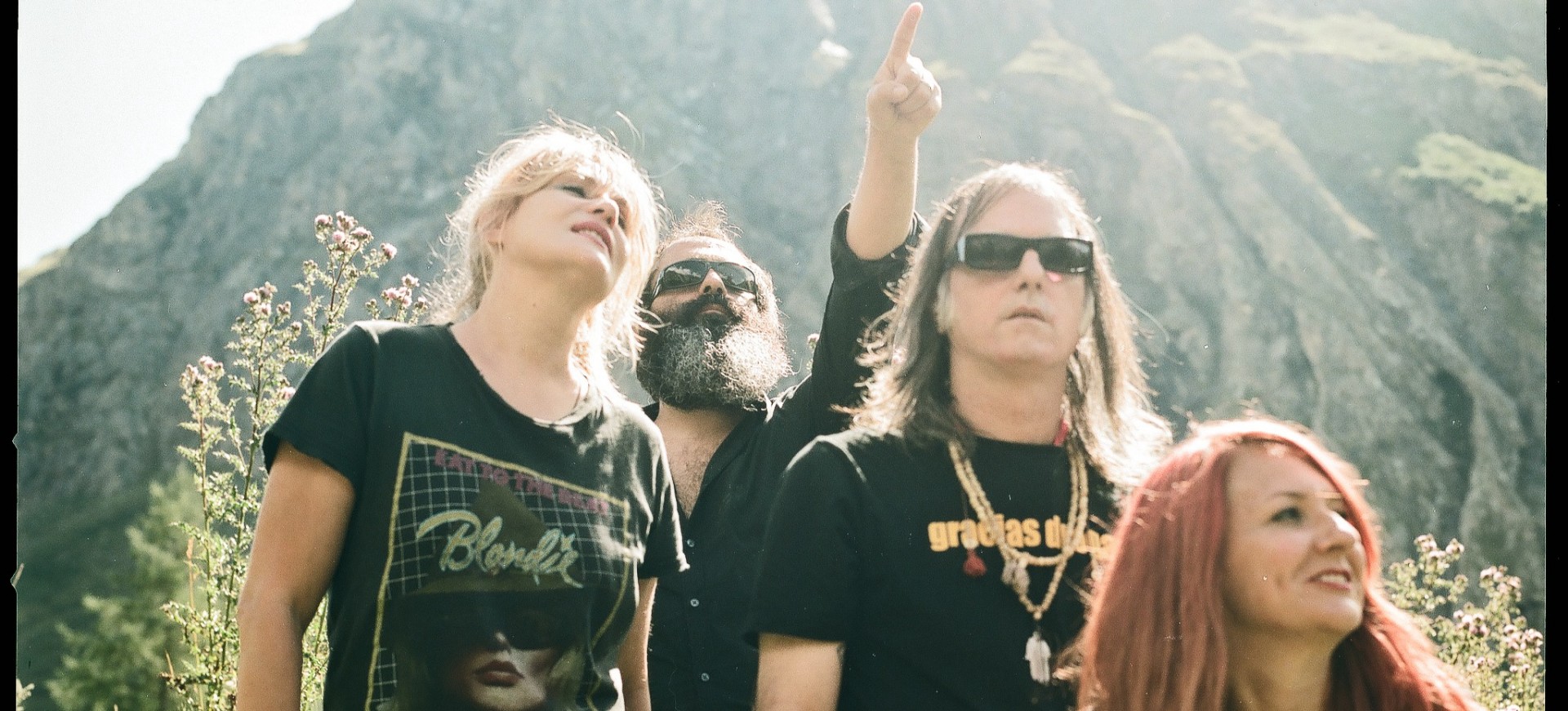 L'Epée
Emmanuelle Seigner + Anton Newcombe + The Limiñanas
Diabolique was originally intended to be a solo album by actress Emmanuelle Seigner, to be composed by French band The Limiñanas and produced in Berlin by the American Musician Artist Anton Newcombe. Instead a vision was born which was to upset these plans. A vision called L'Epée, which has produced a tour, an intense album, and some love letters moved by rock'n'roll, the music which saves lives.
The basis of many electric sounds is a beautiful old song, its name: Rock'n'Roll, with Capital Letters. It is pronounced Lou Reed yet speaks of a woman whose life was saved by rock'n'roll. This woman, like so many whose lives deviated in the dark and mysterious rock of Lou Reed, could be called Marie or Emmanuelle. It is around this axis of vitiated rock that Marie Limiñana and Emmanuelle Seigner found themselves as members of the gang-like group named L'Epée, which could make you want to cross the sidewalk. And there aren't any in the group, with their dozens of guitars, who will say the opposite; they also fell into this toxic potion when they were younger. "I was 11 years old," remembers Emmanuelle, who then relates to Lou Reed and the Rolling Stones as an alternative to Brel and the paternal Brassens. "I was a kid, I knew by heart all the names on the pockets of Stooges and Velvet," continues Lionel Limiñana. "I love Lou Reed," Anton Newcombe concludes. "And I hate him. How could he forgive his parents the electroshock cures they financed for supposedly curing him of rock'n'roll? I would have murdered them. And the doctor too. I chose freedom." We are in the presence of people for whom Lou Reed counted.
We are not surprised that a song from the album Diabolique de l'Epée is called Lou. However, the text of the great Bertrand Belin, one of three tracks on the album Suicide, retains its mystery using words from other New York myths, the New York Dolls.
But be reassured historians, if the Velvet Underground with its lacerated rock and darkness has served as cement for this international group, Diabolique is anything but an album reserved for this genre. It is the work of a team, or rather a family, reunited without barriers, without artifice. It is referenced, but with humor, and distance. "It was funny to play with this mythology," laughs Lionel. "I added a few nods to the music on which we all built ourselves."