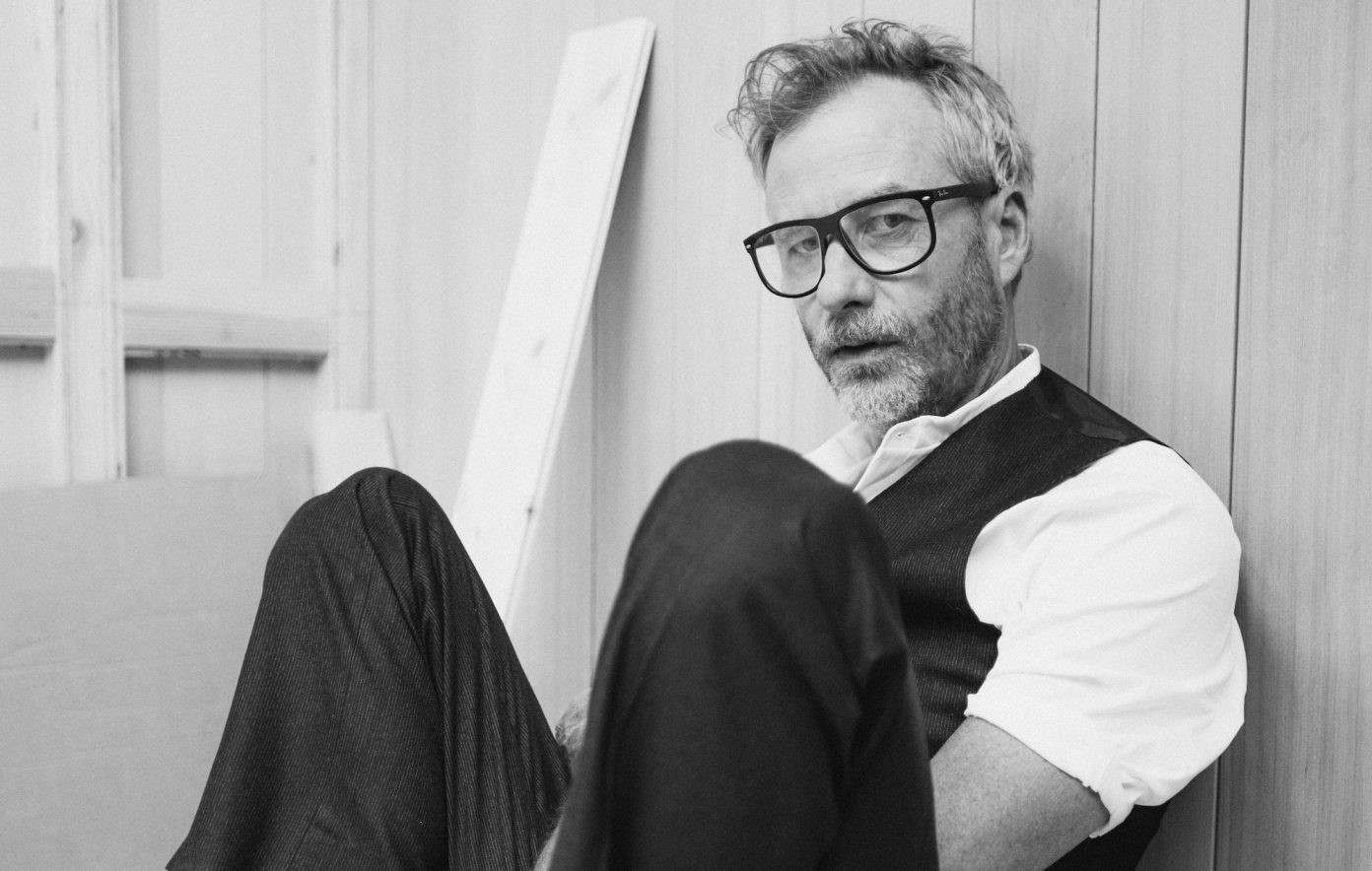 Matt Berninger
A singer recognized for his deep baritone, brooding delivery, and contemplative, literate lyrics, Matt Berninger rose to fame during the 2000s as frontman of Brooklyn indie rockers The National.
Emerging early in the decade amidst a garage rock revival that included bands like the Strokes, the Walkmen, and, in the U.K., the Libertines, the National distinguished themselves by drawing from a wider set of influences, including alternative country-rock, Americana, and chamber pop as well as post-punk. Merging these sounds into a moody, crafted indie rock, their earliest albums won a dedicated fan base and critical praise before they made an impact on the charts with their fourth LP, 2007's Boxer. It marked a gradual shift away from some of their more rustic influences, as they embraced a more expansive, orchestral sound. The National catapulted into the Top Three of the album charts in multiple countries with 2010's High Violet and remained a Top Three act throughout the decade as bandmembers pursued other projects, including Berninger's new wave-influenced duo, EL VY. They made their debut in 2015 with the Billboard 200-charting Return to the Moon. Back with the National, 2017's Sleep Well Beast made Berninger and his bandmates GRAMMY winners. The singer's many solo collaborations have included songs with Andrew Bird, Booker T. Jones, Jon Brion, and Julien Baker.
A graduate of St. Xavier High School in Cincinnati, Ohio, Matt Berninger studied graphic design at the University of Cincinnati in the early '90s, eventually embarking on a career in advertising. He gave up office work to pursue music, first with Cincinnati garage punk band Nancy, which consisted of Berninger, college classmate Scott Devendorf, Mike Brewer, Casey Reas, and Jeff Salem. Nancy released the album Ruther 3429 before disbanding when members including Berninger and Devendorf relocated to Brooklyn, New York.
Once there, the two former graphic design students joined forces with Cincinnati native and Columbia University graduate Aaron Dessner (guitar, bass) and Scott's brother Bryan Devendorf (drums), whose background included lessons with Afghan Whigs drummer Steve Earle. Officially formed in 1999, the quartet secured a weekly residency at Manhattan's Luna Lounge and went to work on their debut album. The National saw release in 2001 on Brassland Records, an independent label founded by Aaron Dessner and his twin brother Bryce, a Yale graduate with a master's degree in music. Bryce soon joined the group on guitar, solidifying a lineup that would remain intact through their rise to mainstream success.
Also released on Brassland, the band's sophomore LP, 2003's Sad Songs for Dirty Lovers, reunited the National with producer Nick Lloyd. It stuck with their debut's sophisticated mix of country-influenced rock and plaintive chamber pop. The album also introduced longtime collaborator Padma Newsome, who contributed violin, viola, and string arrangements. The quintet returned two years later with Alligator, which also featured strings by Newsome as well as piano and organ by Newsome and Lloyd. It marked their debut on the Beggars Banquet label. Their fourth full-length, Boxer, proved a commercial breakthrough in 2007. Featuring expanded instrumentation, including woodwinds and brass, keyboards by Thomas Bartlett (Doveman), and production by the band and Peter Katis, it reached number 68 on the Billboard 200. Boxer charted higher in countries including but not limited to the U.K., New Zealand, and Finland. A year later, they issued The Virginia EP, a collection of unreleased songs, B-sides, demos, and live recordings.
In 2009, Berninger was a guest on Doveman's album The Conformist.The National signed with 4AD for their fifth studio LP, High Violet. Released in 2010, it embraced the more cinematic sound of Boxer with guests who included not only returning collaborators Newsome and Bartlett, but such names as Sufjan Stevens, Nico Muhly, Nadia Sirota, Bon Iver's Justin Vernon, and Arcade Fire's Richard Reed Parry. High Violet landed in the Top Three in the U.S., Canada, and a handful of European countries, and reached number five in the U.K. In 2011, Berninger was featured alongside Sharon Jones on the track "Representing Memphis" from Booker T. Jones' album The Road from Memphis. The follow-up to High Violet, his band had similar chart placements with 2013's Trouble Will Find Me, which also featured Bartlett, Muhly, Parry, and Stevens in addition to over a dozen other instrumentalists. Sharon Van Etten, Nona Marie Invie, and St. Vincent's Annie Clark sang on the record. It was recognized with a GRAMMY nomination in the alternative album category. Also in 2013, Berninger appeared on the second volume of music from the HBO series Boardwalk Empire, singing "I'll See You in My Dreams" with Vince Giordano & the Nighthawks. The following year, the singer collaborated with Andrew Bird on the song "A Lyke Wake Dirge" for the AMC Revolutionary War drama Turn, also singing the show's theme song with the Civil Wars' Joy Williams. The same year, he was featured on the Bird and the Bee's "All Our Endless Love" from the soundtrack to the film Endless Love, and on a track from Clap Your Hands Say Yeah's Only Run album. Capturing a six-hour live performance of a single song, "Sorrow," at MoMA PS1 in May of 2013, the National's nine-LP box set Lot of Sorrow followed in 2015.
Around that time, members of the National pursued side projects — together and separately — including Bryan Devendorf's avant indie rock trio Pfarmers, Bryan and Scott Devendorf's experimental rock outfit LNZNDRF, and the Berninger-fronted EL VY, a new wave-influenced duo with multi-instrumentalist Brent Knopf (Menomena, Ramona Falls). Their debut album, Return to the Moon, reached number 66 on the U.S. album chart upon its release via 4AD in late 2015. The National then reconvened in the studio.
Produced again by the band with help from Katis, the National's third studio album for 4AD and seventh overall, 2017's Sleep Well Beast, continued a trend toward vaster soundscapes. It went to number two in the U.S. and topped the charts in Canada, Ireland, and the U.K. In the meantime, Berninger was featured on the single "Hey Matt" by the Walkmen's Walter Martin as well as on "Learning," which was recorded live at L.A. nightclub Largo with Jon Brion for the 2017 collection 7-Inches for Planned Parenthood. Sleep Well Beast went on to win the National a GRAMMY Award for Best Alternative Music Album in early 2018, and Boxer: Live in Brussels saw release later in 2018. Also that year, Berninger recorded "All I Want" with Julien Baker and Stephen Altman for 7-Inches for Planned Parenthood, Vol. 2, and he could be heard on the Chvrches album Love Is Dead. ~ Marcy Donelson, Rovi