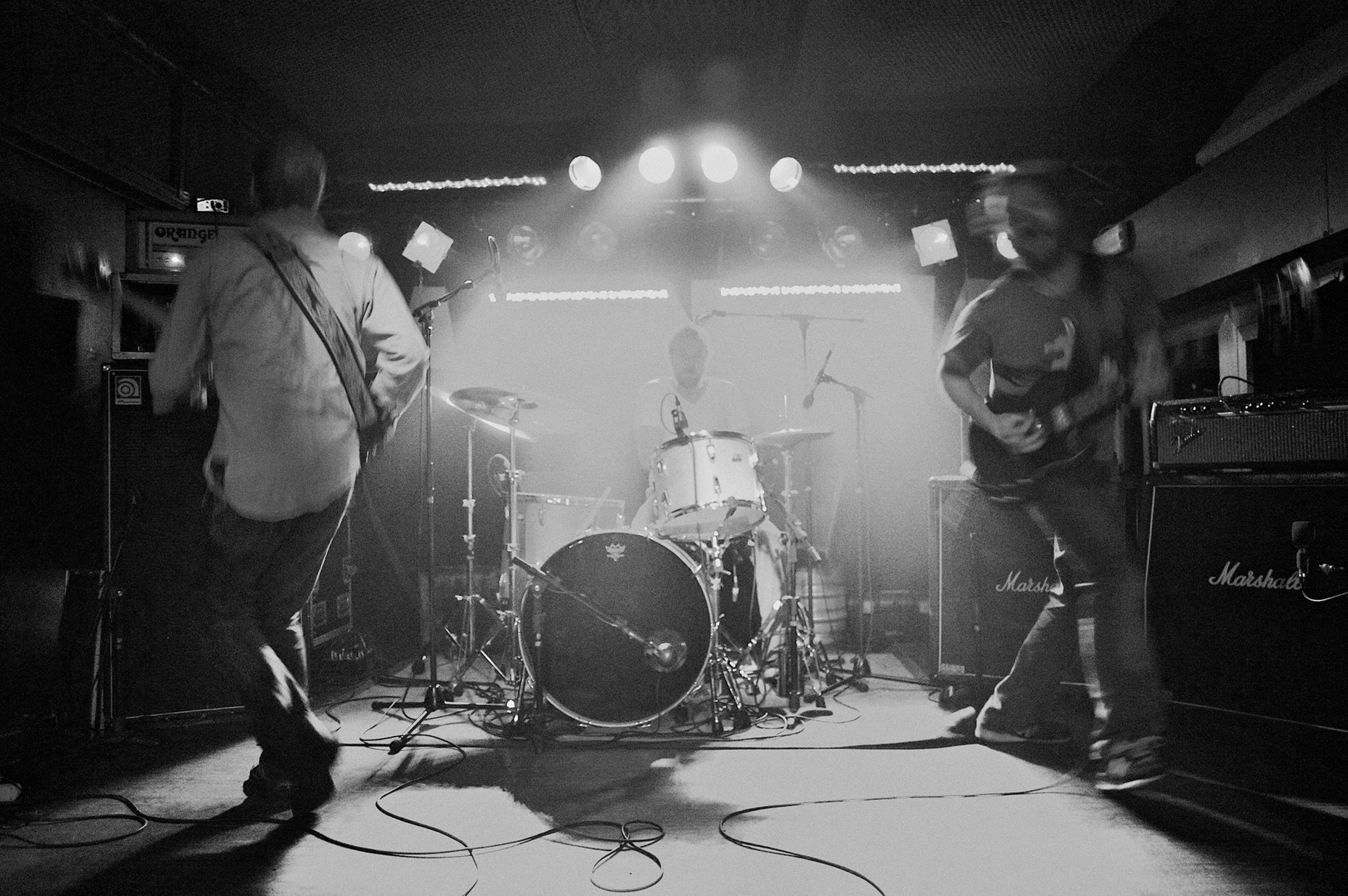 Pontiak
Whereas Pontiak's 2014 album Innocence tore through rowdy riffs and melancholic balladry in a neat half hour, it's immediately clear from the reverb-heavy trip of opener 'Easy Does It' that Dialectic of Ignorance is altogether a different beast. Euphorically defying spatial constraint, brothers Jennings, Van and Lain Carney instead opt to guide each song along its own cosmic trajectory: confident in the outcome, but even more excited to enjoy the ride.
Bloody-knuckled basslines bring a snarling Desert Session groove to 'Ignorance Makes Me High' and 'Herb Is My Next Door Neighbor', whilst woozy Gilmour-esque vocal harmonies imbue 'Hidden Prettiness' and 'Youth and Age' with a psychoacoustic dose of cerebral inertia. Those who have seen the brothers perform live know of their ability to harmonize, but Dialectic of Ignorance is the first album in which this talent is showcased in every song. 'We Fucked Up' is a pedal to the metal stoner-psych opus, while 'Tomorrow Is Forgotten' burns hot and slow; potent from the first note whilst relentlessly cranking up the intensity.
Pontiak grew up and live on farms in rural Virginia. Dialectic of Ignorance's expansive structures echo the rugged, hazy climbs of this Blue Ridge Mountain setting but don't be fooled; this is no mere collection of pastoral instrumental landscapes. Having opened their own brewery in August 2015, the Carney brothers have had the opportunity to reassess their creative process through brewing. The lessons learned from this experimentation have had a formative effect on the both the process underlying and subsequent sound of Dialectic of Ignorance.