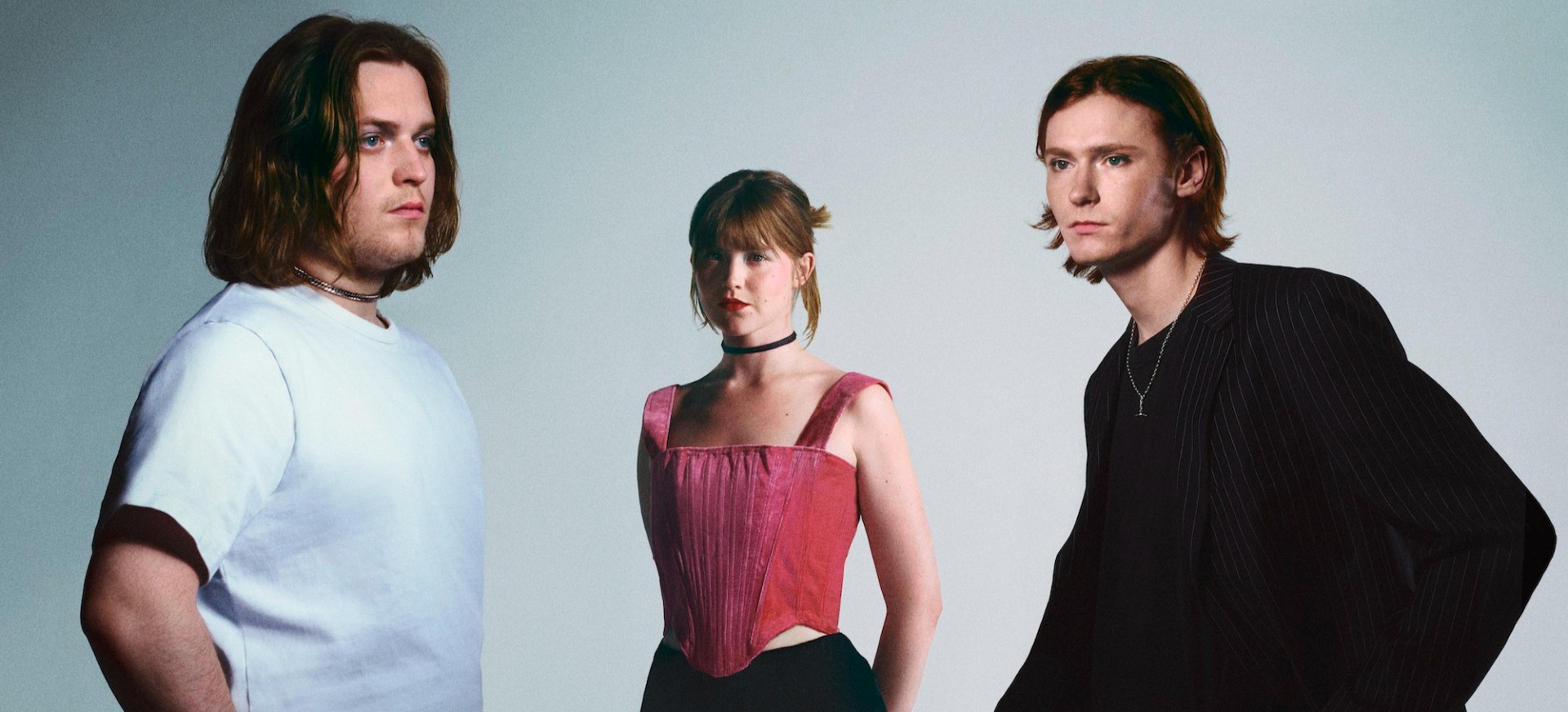 PVA
South London band PVA's stunning debut album BLUSH consolidates the beating pulse of electronic music with the raw energy of a life-affirming gig and reveals more about the trio than they've ever previously shared.
The eleven blistering tracks from the group, Ella Harris and Josh Baxter (who share lead vocals as well as handling synths, guitars and production) alongside drummer and percussionist Louis Satchell, are made from a formula of acid, disco, blistering synths, the release of the dancefloor and queer-coded sprechgesang post-punk.
The tight-knit trio began when Harris and Baxter began making what they dubbed "country-friend techno" together in 2017. One of their first songs was born from Harris dictating her dreams to her new bandmate and their first show, at night called Narcissistic Exhibitionism at The Five Bells pub in New Cross, took place just two weeks after they met. The night was curated by Harris and featured painting, sculpture and photography upstairs, and bands on the ground floor. She booked PVA as headliners.