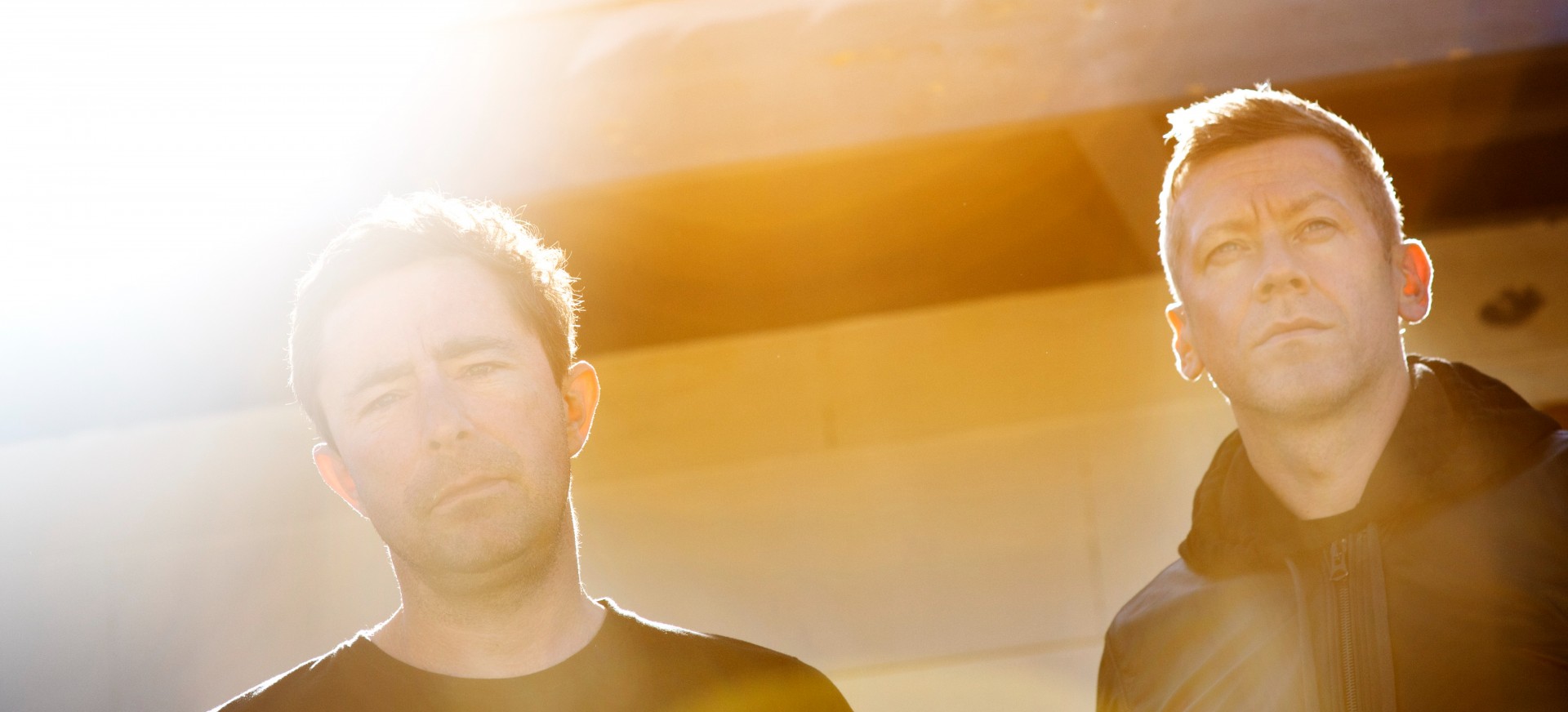 The Cinematic Orchestra
It's been twelve years since The Cinematic Orchestra released a studio album. At the time, in 2007, "Ma Fleur" was recognized for its bold departure from the group's sonic traditions; in the years since, it's been continuously celebrated, with tracks like 'To Build A Home' reaching huge audiences, spilling out of televisions, cinemas and radios long after its release.
They didn't disappear, the band have performed to larger and larger audiences and sold out the likes of London's Royal Albert Hall, Philharmonie de Paris, Rome's Auditorium Park Della and the Sydney Opera House. Coachella, Glastonbury, Fuji Rock, Montreux and Sonar have all played host to the band's much loved live performances. They have also appeared at the Directors Guild Lifetime Achievement Awards for Stanley Kubrick and New York's Summerstage with the legendary Mahavishnu Orchestra with John McLaughlin. They curated a series of events at London's prestigious Barbican Centre featuring commissions from the prodigiously talented Austin Peralta (RIP) and seen the likes of Dorian Concept, Moses Sumney and Gilles Peterson support them on stage over the years.
They're back with a definitive new album that explores a timeless question of vital importance in 2019 - what to believe? The question of belief is one that has long simmered in the minds of Swinscoe and Smith. This album is a meditation on belief: an attempt to examine the shaky foundations which underpin it, while also emphasising its importance to our lives. "The prerequisite of everything in life is belief both good and bad" Smith says. "so what should we believe in...or what can we believe in and also importantly why do we believe in something".
Founding member Jason Swinscoe and longtime musical collaborator Dominic Smith enlisted album contributions from old and new: Moses Sumney, Roots Manuva, Heidi Vogel, Grey Reverend and Tawiah. Miguel Atwood-Ferguson features on strings, Dennis Hamm on keys and photographer and visual artist Brian "B+" Cross collaborated with Swinscoe and Smith on the album's concept. The record was mixed by multiple Grammy winner Tom Elmhirst in Jimi Hendrix's legendary Electric Lady studios. The album artwork comes courtesy of The Designers Republic. Guided by a communal spirit, the changing members are consistent with their ethos, where no individual ego takes precedence.