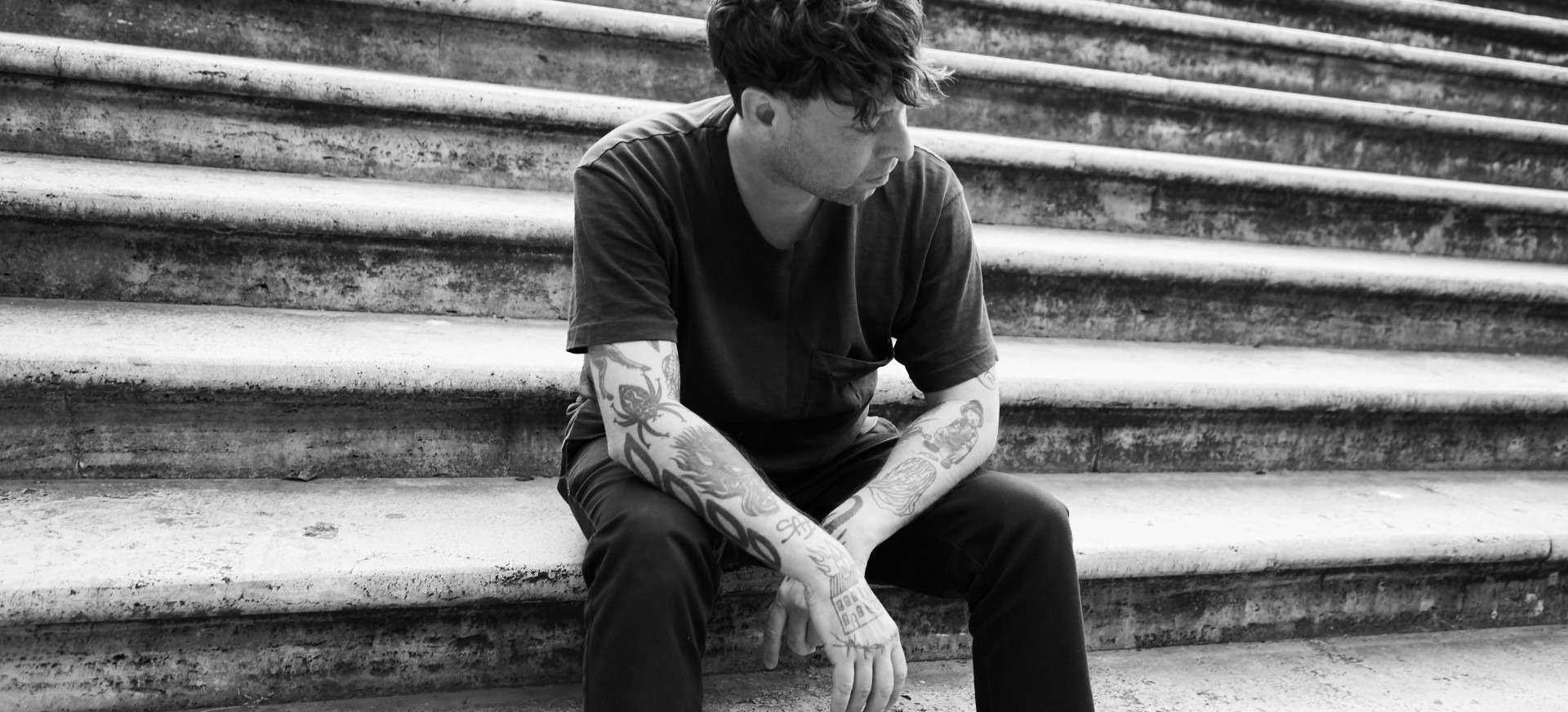 The Soft Moon
Today The Soft Moon (aka multi instrumentalist Luis Vasquez) announces plans to unleash Exister, the powerful, vulnerably therapeutic new full-length album, due out September 23rd, 2022 on Sacred Bones Records. With the announcement comes the jolting lead single "Him" which features a collaboration with fish narc, who also appears with Vasquez in the accompanying turbulent video directed by Wiggy & Nick Blanco.
Luis Vasquez shares: "I struggle with 'good side/bad side' endlessly. 'Him' recounts that battle, expressing the turmoil it brings into my life."
"The whole point of this record was to share every emotion that I feel," says The Soft Moon's Luis Vasquez. "No two songs are the same. It's about existing in the world as a human being and experiencing many emotions and experiences throughout life."
And so hence the title Exister, a record rooted in the ecstatic joys and crippling lows that life can throw up and how just hanging on and existing is sometimes all we have. "Exister is my way of saying 'I'm here, deal with it.'" Vasquez says. The reason the album exists as such a personal one for Vasquez is because his life underwent a lot of changes throughout its creation. He left Berlin, his home of many years, and moved to the Joshua Tree to find some space musically, and personally, during lockdown. "I had a ton more freedom than I've ever had," he says. For one, he could actually play drums, which he's never been able to do before due to space constraints. Even his first album, which was typified by his whispering vocal style, was because of his neighbour situation. In the Joshua Tree, he could unleash himself and let rip and the clearest, and most symbolic result of that, is the prominent, powerful vocals of Vasquez that truly capture someone gaining confidence in their own voice. "I always complained that I never had enough freedom to do everything I wanted," he says. "This time I literally had everything at my disposal."
Sonically, this expression is a vast, expansive and potent one. The opening 'Sad Song', which unfurls with a dense brooding atmosphere, Vasquez describes as almost a ballad, while tracks such as 'The Pit' capture the opposite end of the musical spectrum, exploding as a thundering piece of industrial techno complete with gut-churning levels of bass.