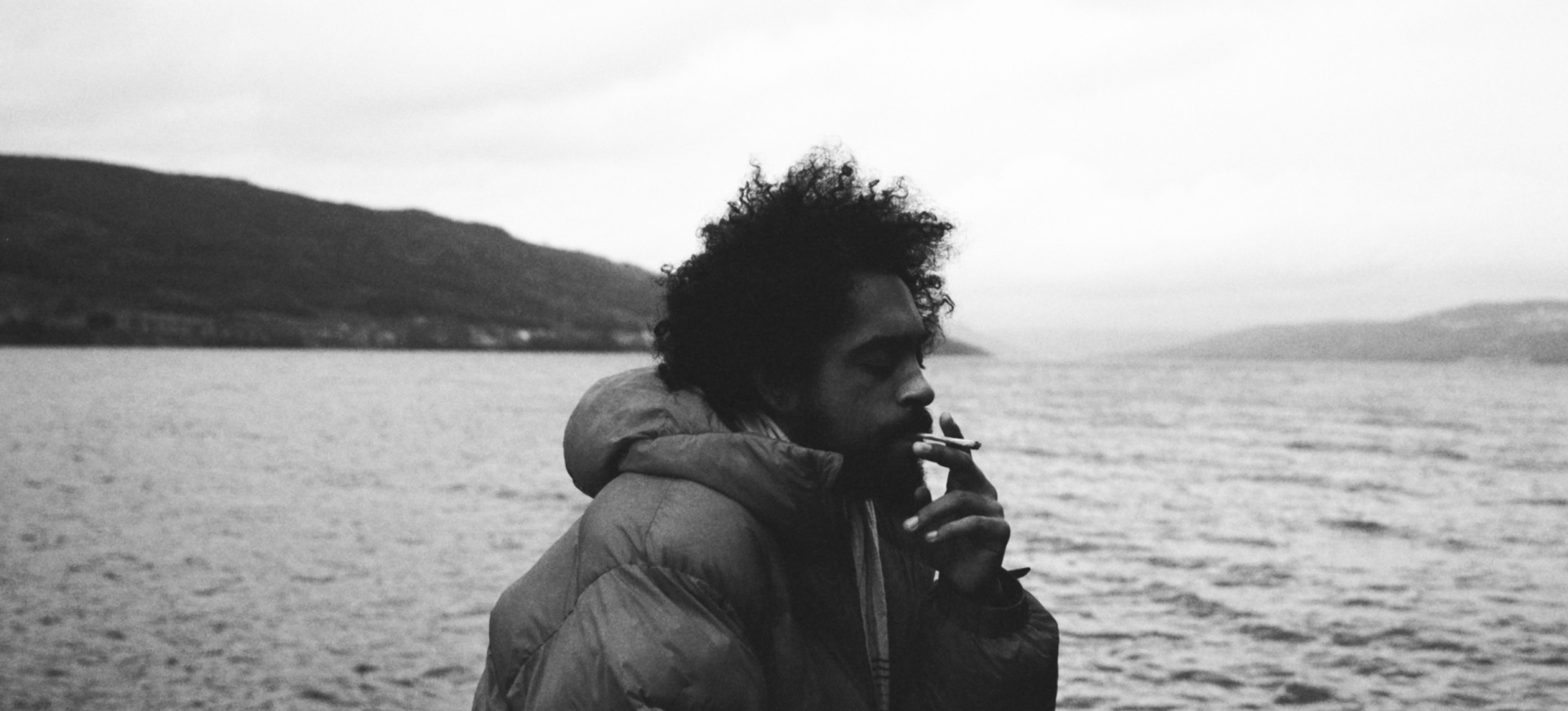 Wu-Lu
South London's Wu-Lu is refreshingly straddling seemingly disparate worlds of music like no other. Having spent years experimenting with lo-fi, psychedelic guitar and off-kilter hip-hop, the multi-hyphenate has since been slowly nurturing a new sound, one that brazenly stands amongst the new gen of the underground punk/alternative hip-hop scene.
His second EP, ​Save Us From Ourselves (released on The Vinyl Factory in 2019), was the result of late nights spent delving into the wormhole of his own mind and guitar, featuring collaborations with long-term friend Binisa Bonner, and Black Midi's Morgan Simpson. Following on from such an innovative and well-received project, this master of experimental sounds will be releasing new music on Ra-Ra Rok records in 2021, where he will be in good company with fellow artists at the vanguard of the UK's underground punk scene.
Music runs in his veins. Raised in a creative environment built by a professional contemporary dancing mother and afro-jazz trumpeter, his run-ins with music were early and frequent. The highly-approved N.A.I.S. EP (2018) followed in a similar vein of cross-genre brilliance as showcased on his impressive entry for FACT Magazine's infamous Against The Clock series.
His musicianship has legendary status within the community. Alumnus of iconic institutions like The Windmill in Brixton, Wu-Lu is as important to London's soundscape as the venues he plays in. His undisputed roots in the city's scene are highlighted through affiliations with musical movement Touching Bass, and co-signs from fellow stalwarts Black Midi, Sorry and Show Me The Body to name a few.
It's the live stage where the impact of Wu-Lu's passionate retellings really come into their own. No matter where he plays, Wu-Lu continues to deliver his unique point of view through an ever-evolving and always refreshing sound.